Whiskey
Whiskey is our up and coming stud dog. He is a son of Buddy and Thelma and a Grandson of Rascal. He is producing some very nice pups that we look forward to seeing in the show ring.
Whiskey has competed in conformation, Rally, Agility and Herding with great success.
GCH, CH, STA Heza Whiskey Asset CGC, ERO, TBAD
Date of Birth: May 31, 2015
Color: Blue Merle Mini Aussie
Dam: Sheza Fancy Roo
TBAD, TG1
Sire:
CHPC, CH
Heza Black Tri Affair
Weight: 25 pounds
Height: 15 inches tall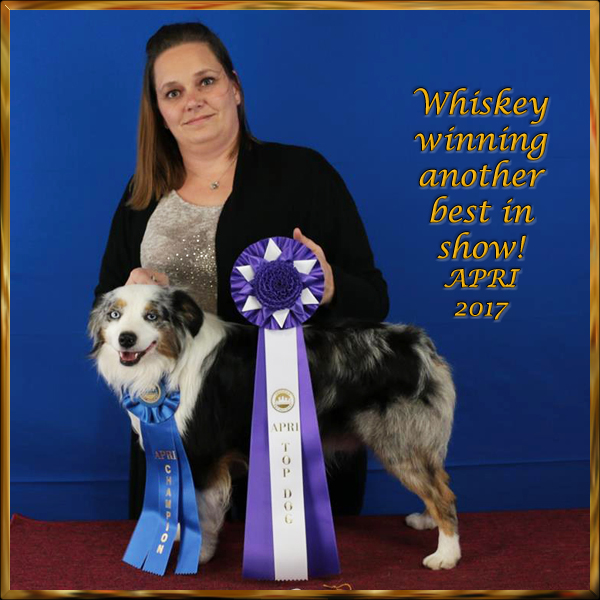 Whiskey is having an awesome year in 2017!
Whiskey, a blue merle male Toy Australian Shepherd shown at 6 months old.
Whiskey has those really light blue eyes like his Grandpa Rascal.
He was just 4 months old in this picture.
He has been traveling with us since we felt it was safe to take him.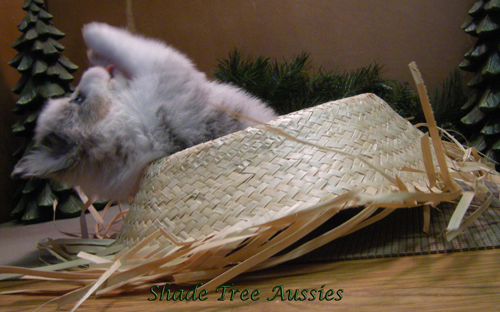 He was a very silly puppy.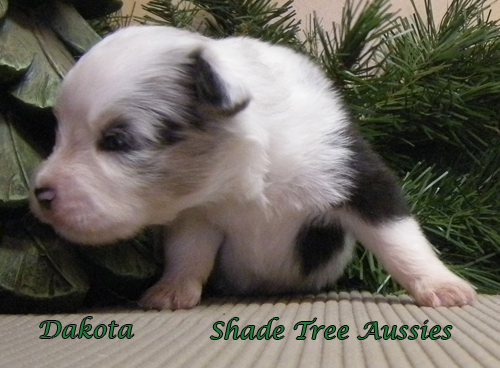 Shown here at just 19 days old.
CHPC

Heza Black Tri Affair
Date of Birth: August 22, 2009
Color: Black Tri Toy Aussie
Dam: Reid's Little Miss Gidget
Sire: Reid's Lone Star Cinch
Weight: 18 pounds
Height: 13 1/2 inches tall
Registered: APRI and ASDR
Sheza Fancy Roo

TBAD, TG1


Date of Birth: November 24, 2010
Color: Blue Merle Toy Aussie
Sire: CHPC Heza Blue Eyed Rascal
Dam: CH Zoie Roo
Height: 13.5 inches
Wieght: 18 pounds
Registered: APRI and ASDR