Toy Australian Shepherd
Black Tri Male
Date of Birth 8/22/2009
Brown eyes
Docked tail
Testing: CEA, DM, HC clear, PRA carrier
Titles: APRI Champion, APRI Prominent Champion, ASDR Champion
Buddy's Photo Album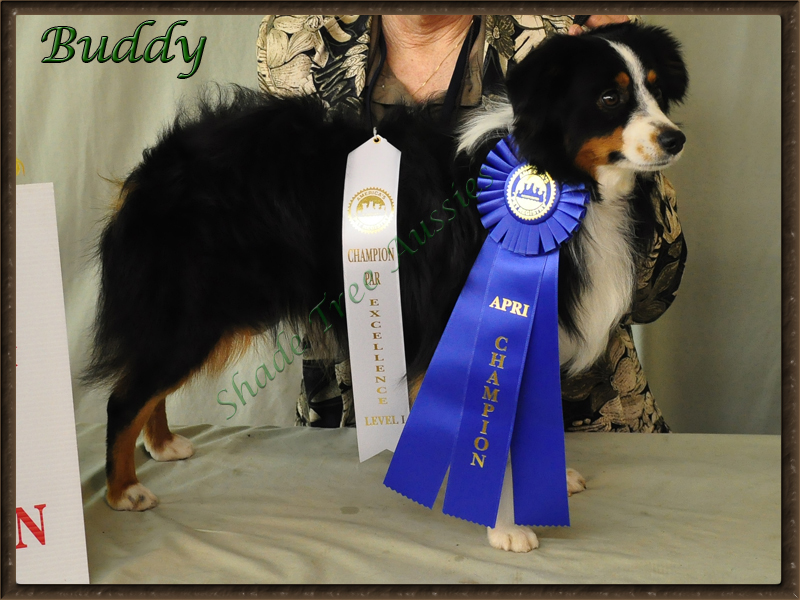 Buddy's win picture as a Champion with APRI.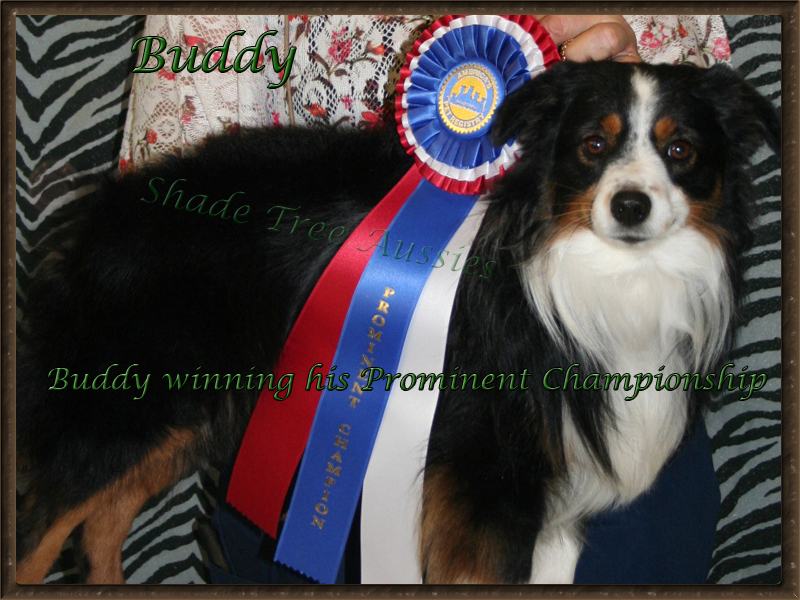 Buddy winning his Prominent Championship with APRI.
To earn that title your dog must score 194 or better out of a possible 200 points with 6 different judges.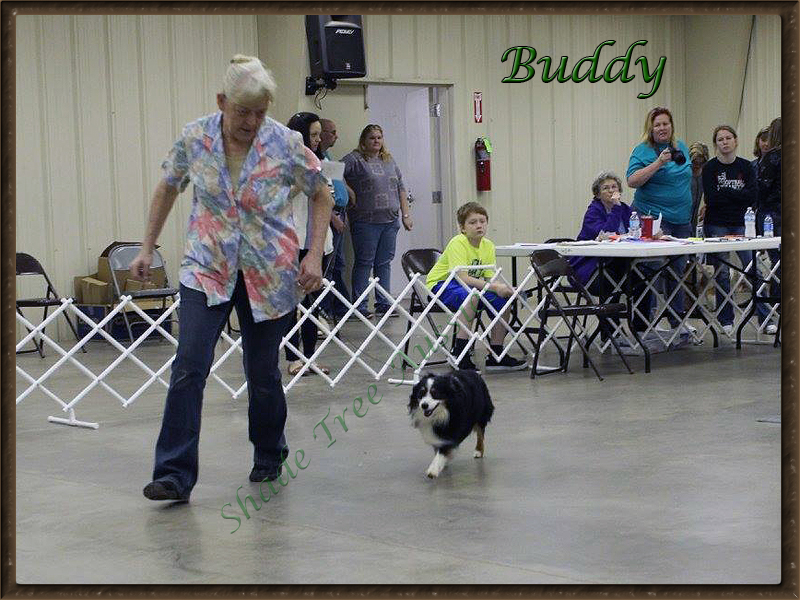 Buddy in the Veterans class at the ASDR Cowboy Classic.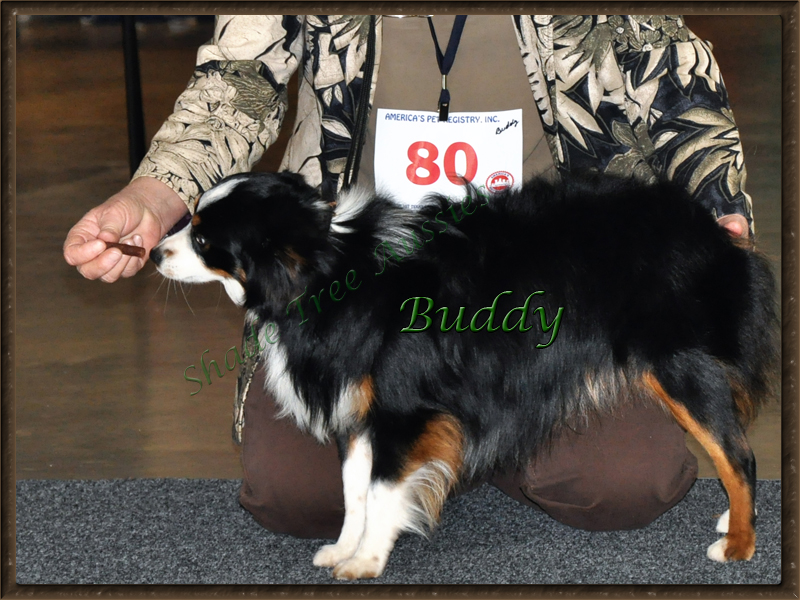 Buddy and I showing in the Best in Show line up at an APRI show.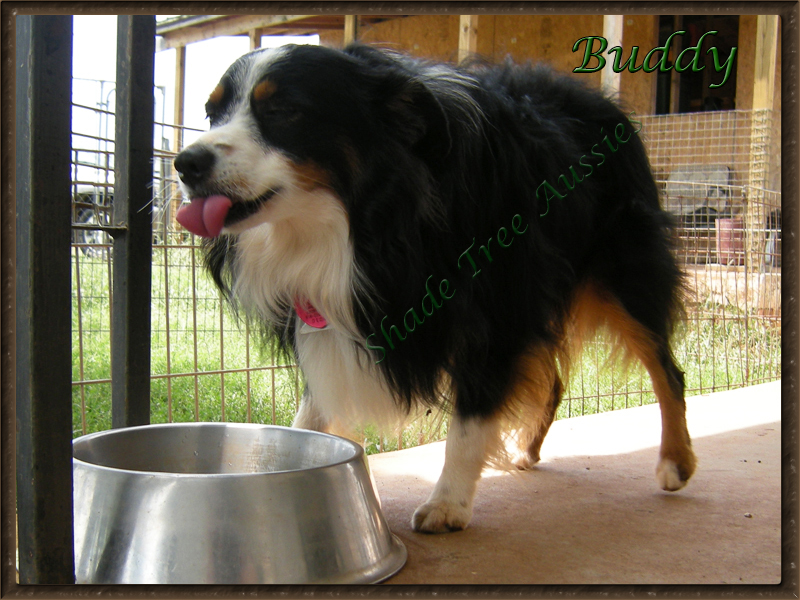 Buddy getting a cool drink on a hot day.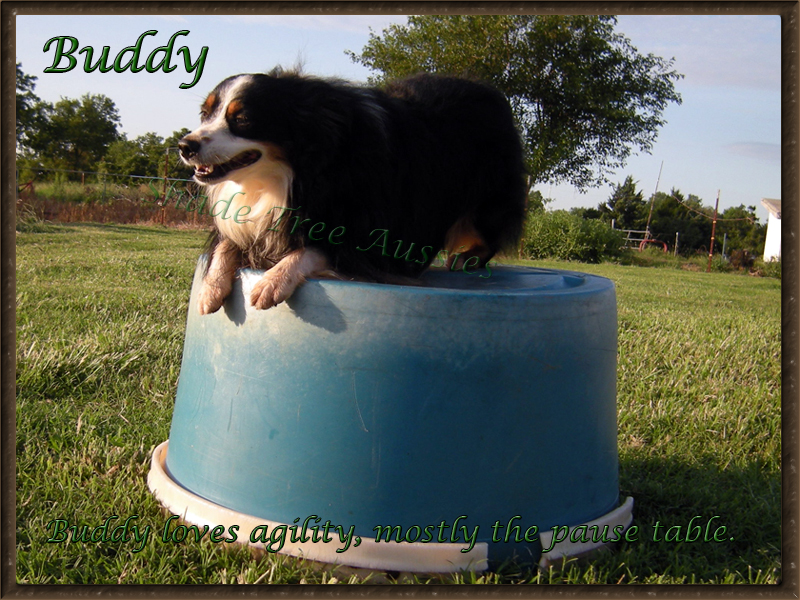 Buddy on a temporary pause table while training for agility. It was his favorite obstacle.
Unfortunately, he injured his shoulder when he came off a dog walk running full out ending his agility career.


Buddy on a summer evening hanging out with us.
I think he was about a year old in this picture.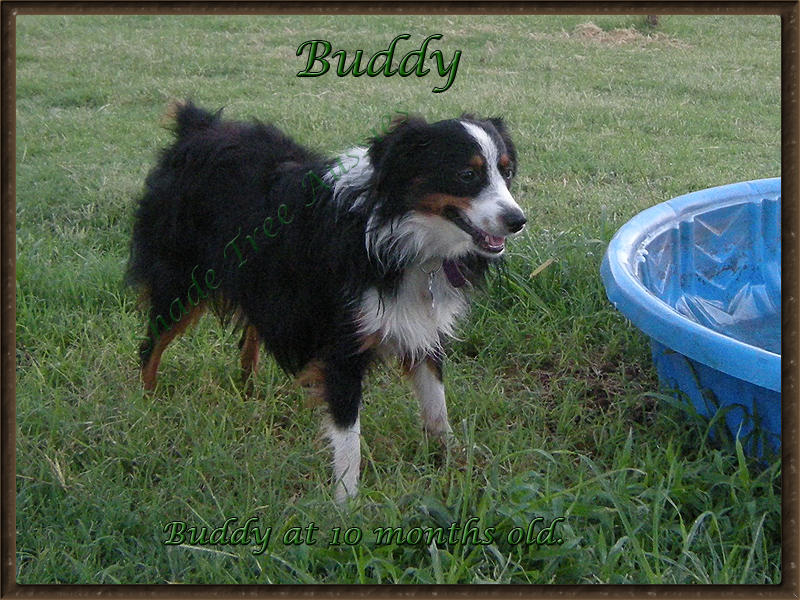 Buddy loves playing in the kiddy pool in the summertime.
He is 10 months old in this picture. He sure grew up to be a pretty boy.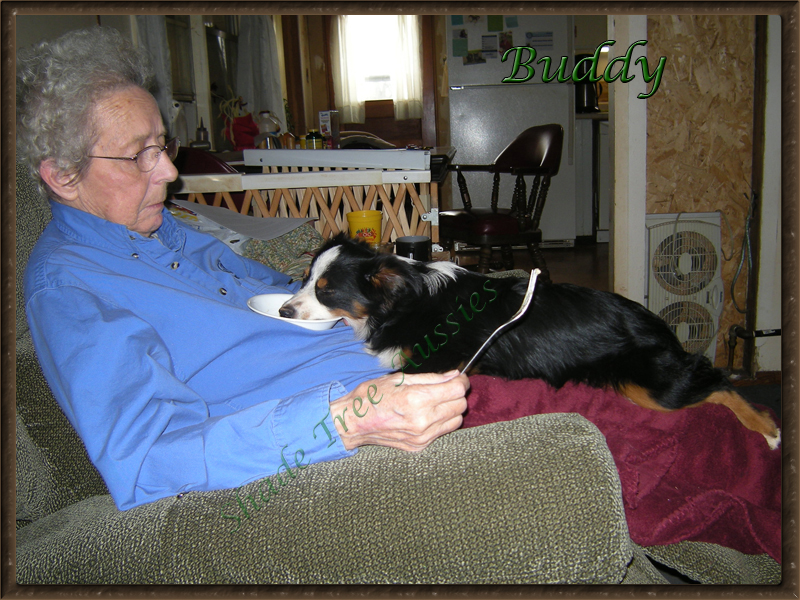 Buddy loved our Mom and she loved him.
If anyone ever tries to tell you that dogs don't grieve, they are wrong.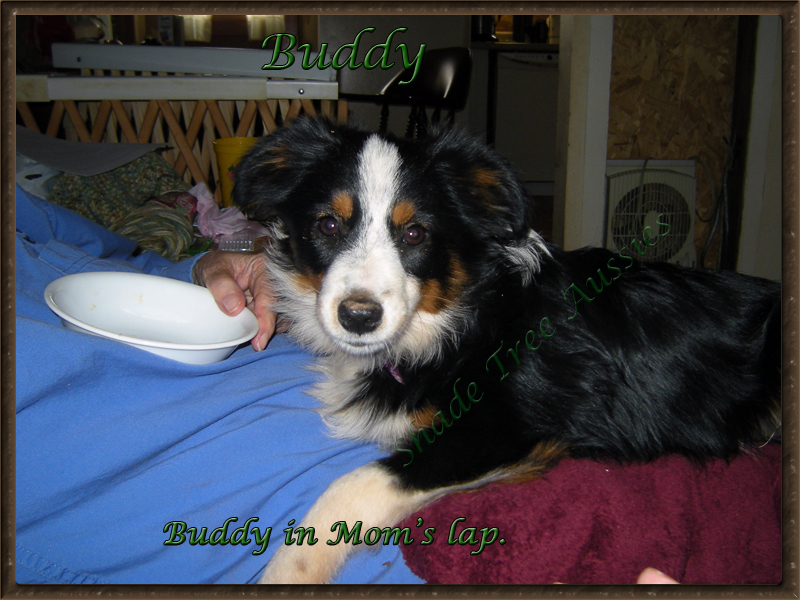 Buddy spent most of his time in Mom's lap or in her bed the first year of his life.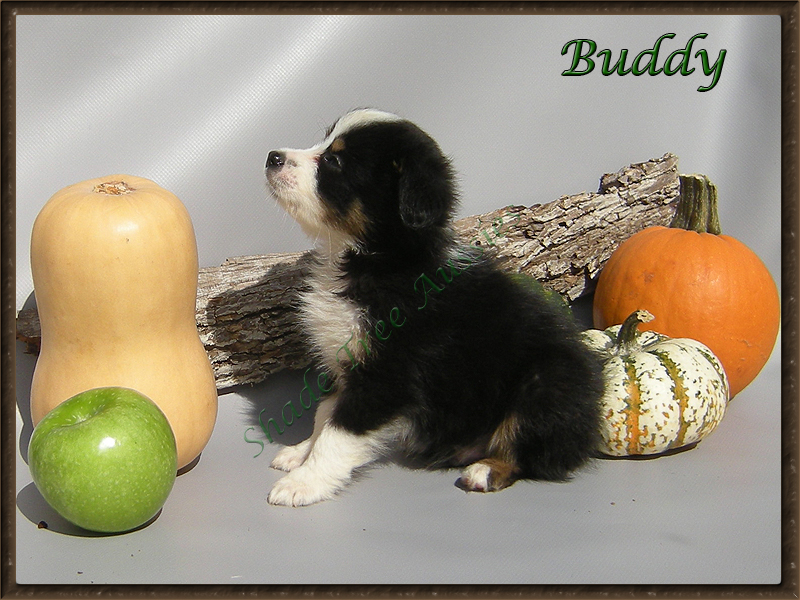 Buddy at 8 weeks old.