Sheza Little Red Racer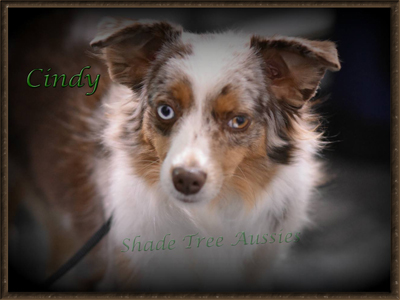 CH, GECH Sheza Little Red Racer, CGC, E Rally, II Agility, HIC, TBAD, TG1
Toy Australian Shepherd
Red Merle
Date of Birth: 4/13/2014
Docked Tail
Cindy has gone to live with one of our long-time customers. She is living the good life teaching agility. Really, she is showing her how to do it. We miss her sweet personality and her ability to keep the younger ones in line.
Testing: Clear for CEA, DM, HC, PRA, MDR1 carrier
Titles:
APRI Championship
ASDR Rally Elite Title
ASDR Gold Elite Conformation Title
ASDR Level 2 Agility
TDAA TBAD
TDAA TG1

Cindy's Photo Album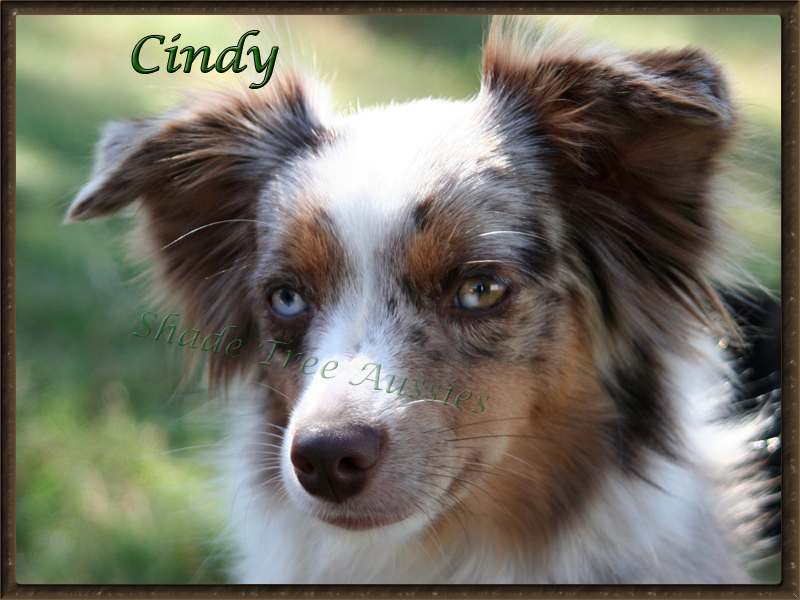 Sheza Little Red Racer is known as Cindy.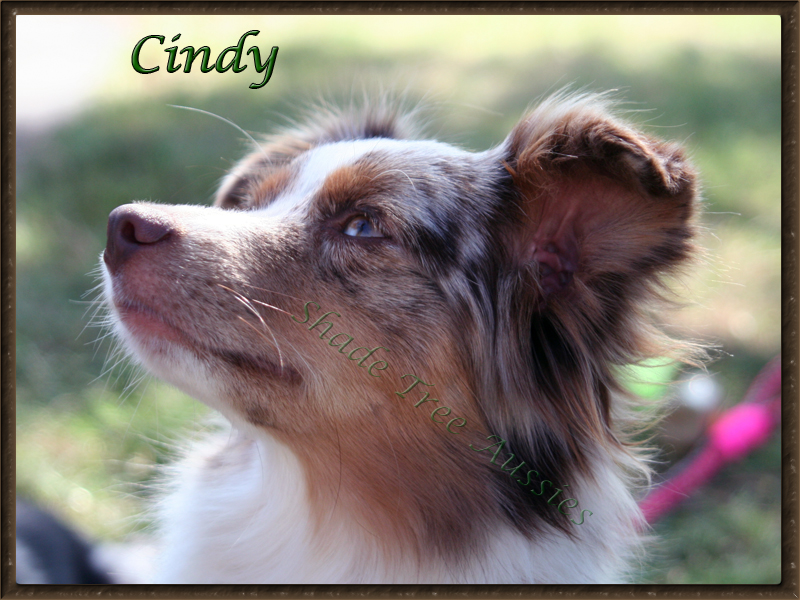 Sheza Little Red Racer is known as Cindy showing off her profile.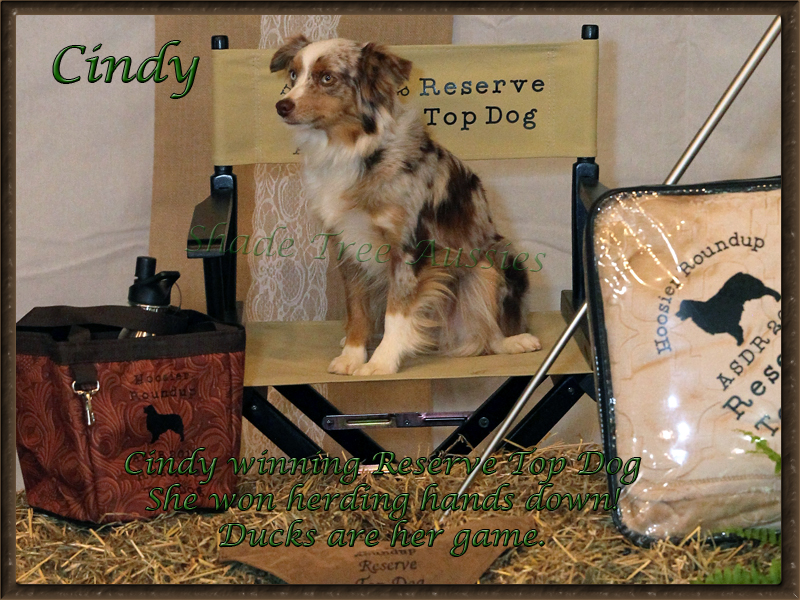 Cindy with her winnings as Reserve Top Dog in Indiana.
She won the herding overall. She thinks ducks are her specialty.
Cindy with Judge Ray Williams in New Mexico where she took Reserve Top Dog.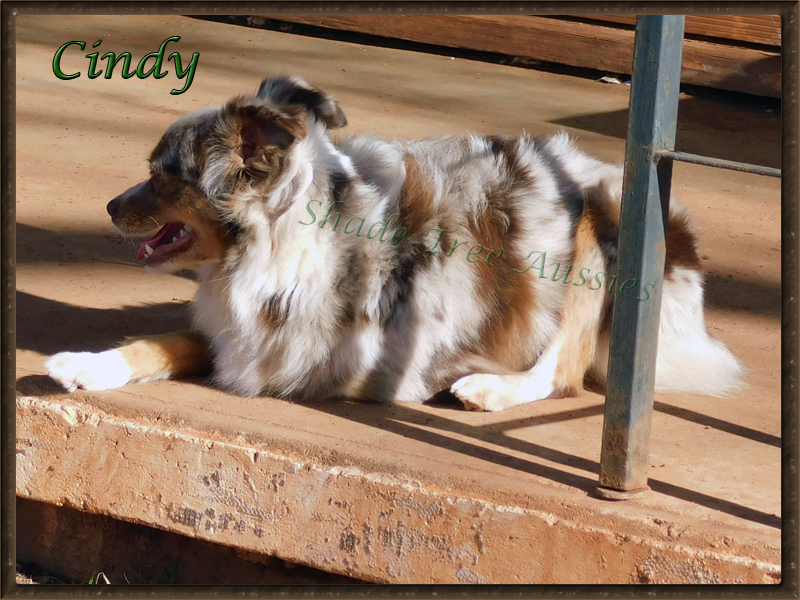 Cindy enjoying a sunny spring morning on the front porch.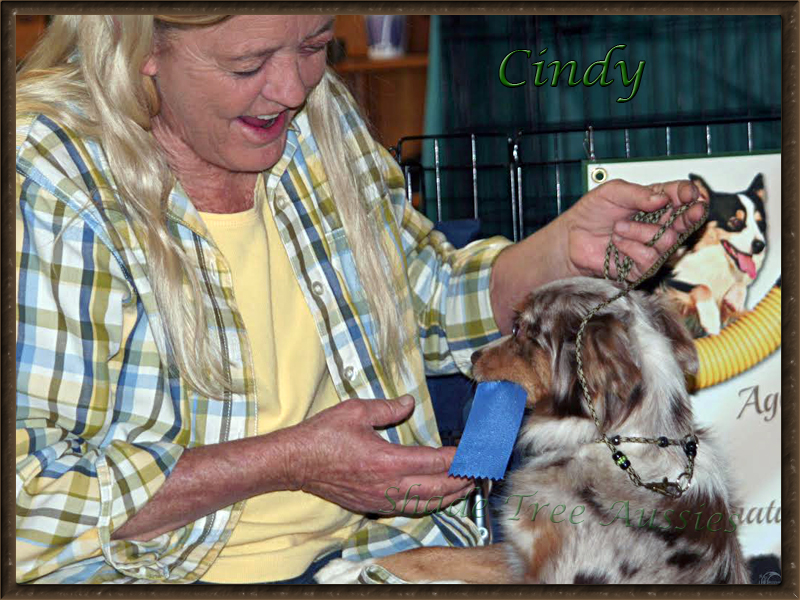 Cindy handing me her first place conformation ribbon.
She finished Best Toy in Show.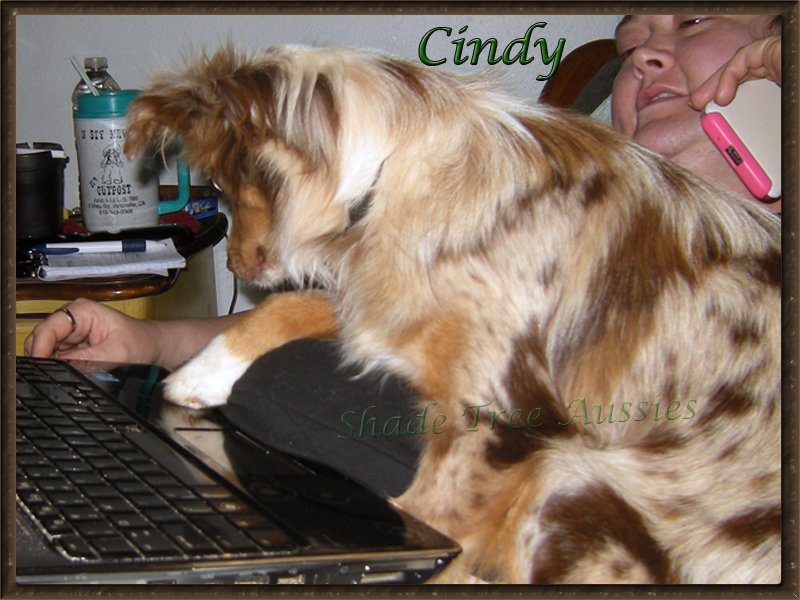 Cindy is very good help with anything.
Cindy hitting her running contacts at the Indiana show.
She never misses them.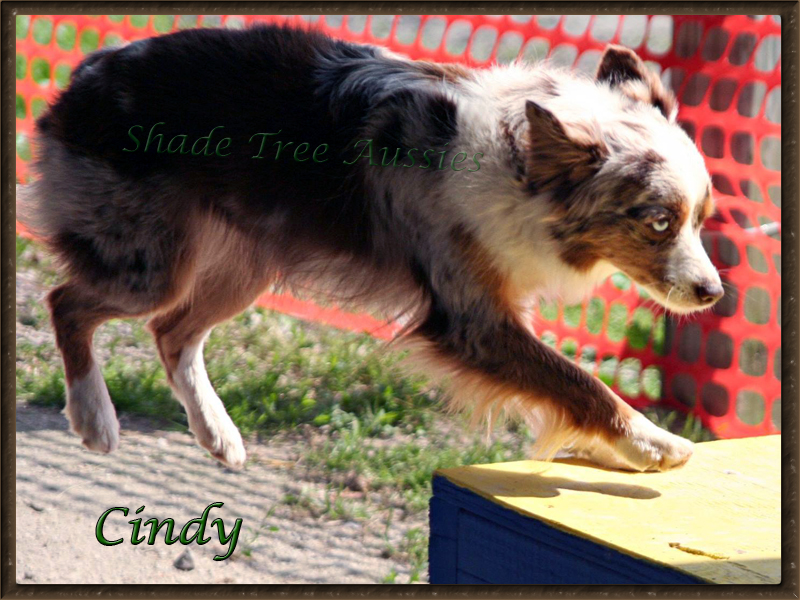 Her least favorite piece of equipment.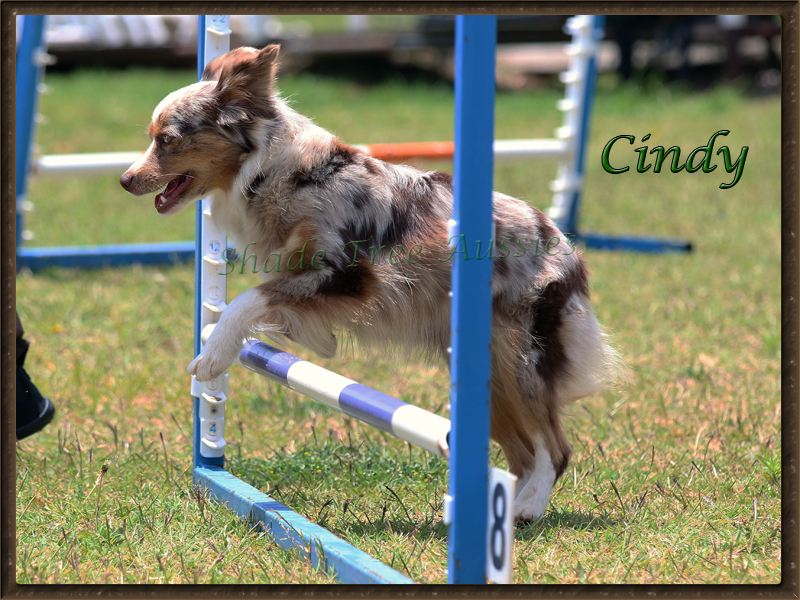 It was so dang hot that hot day but she was a trooper and did a couple of full runs.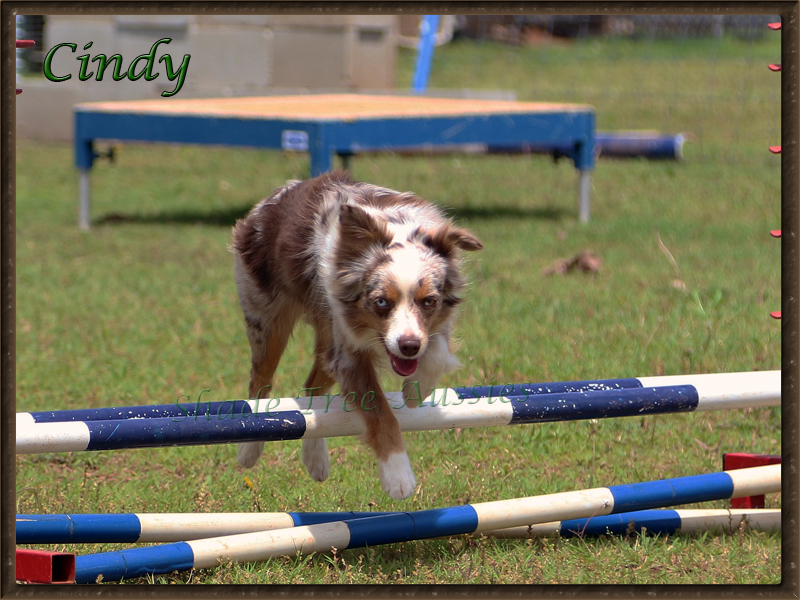 This was taken at the same Show-N-Go in Edmond Oklahoma.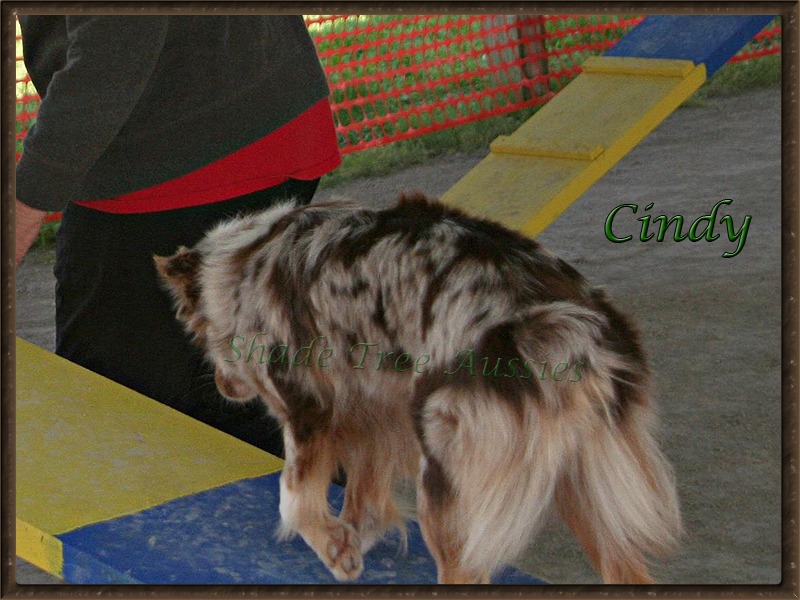 Cindy is so small and light she knows she has to wait on the teeter.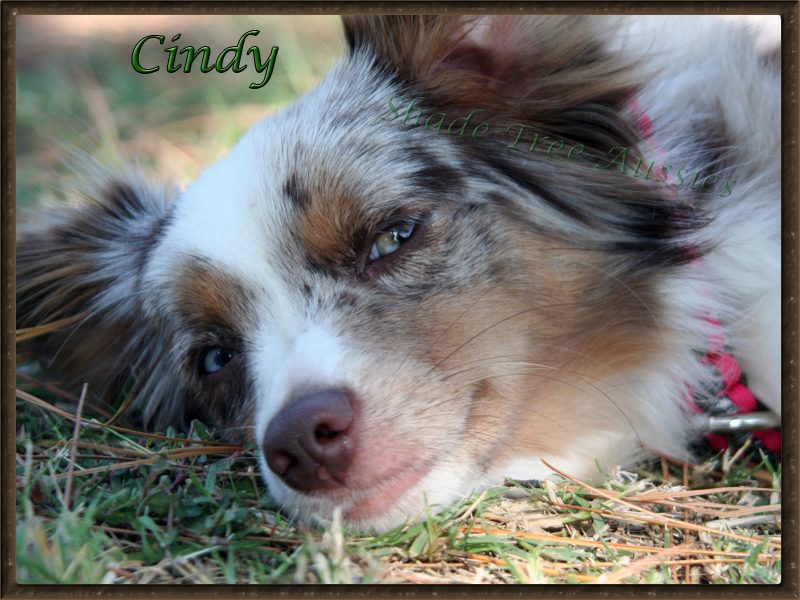 This shows you just how high drive they can be, yet have a great off switch.
She is taking a nap between runs at a TDAA trial.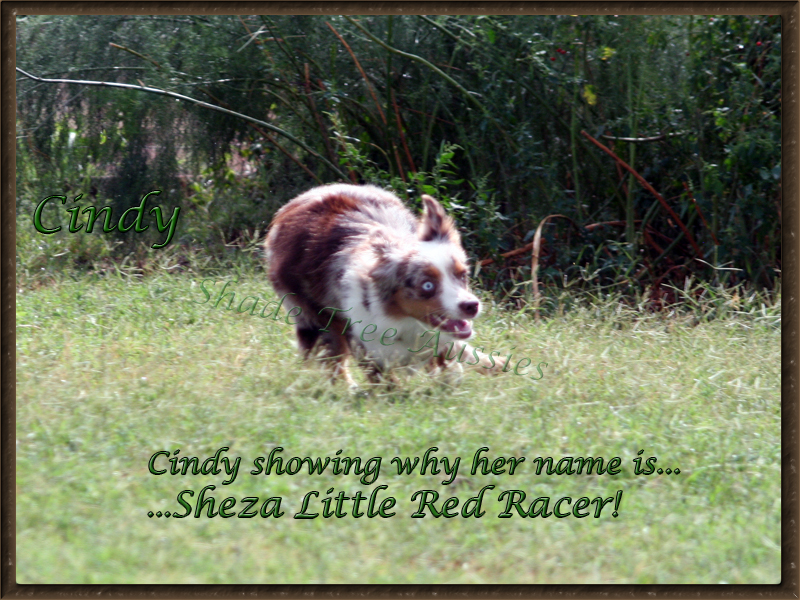 Cindy can really pour on the speed. Here she is showing she can outrun all the rest.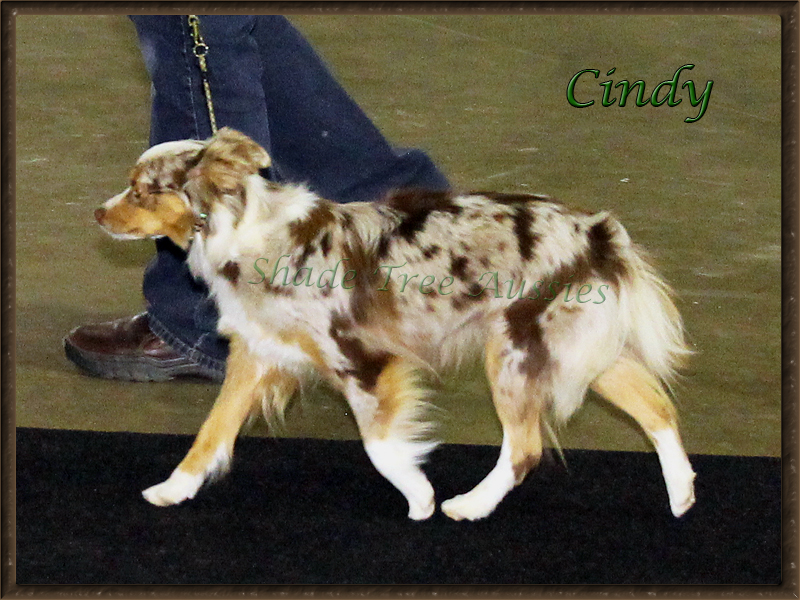 Yet she is calm enough to do a perfect rally run.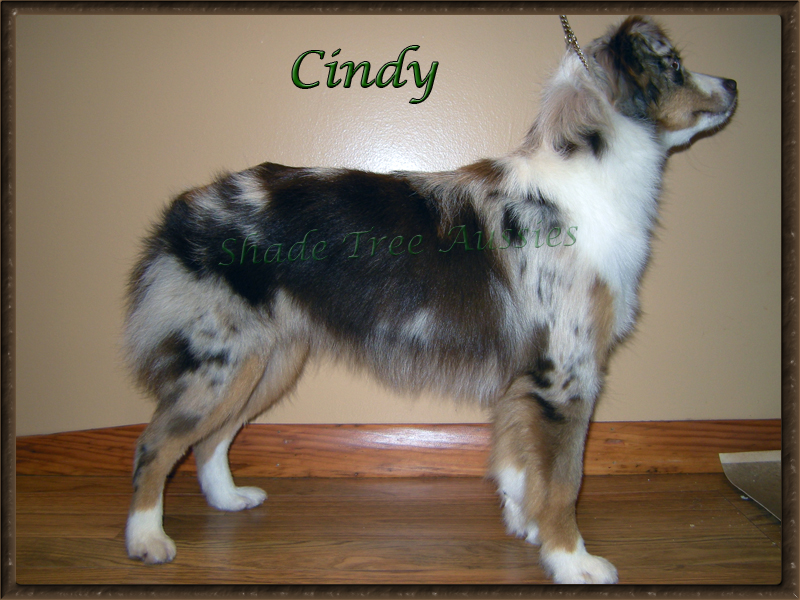 Even as a yearling you can see what an awesome girl she is going to be.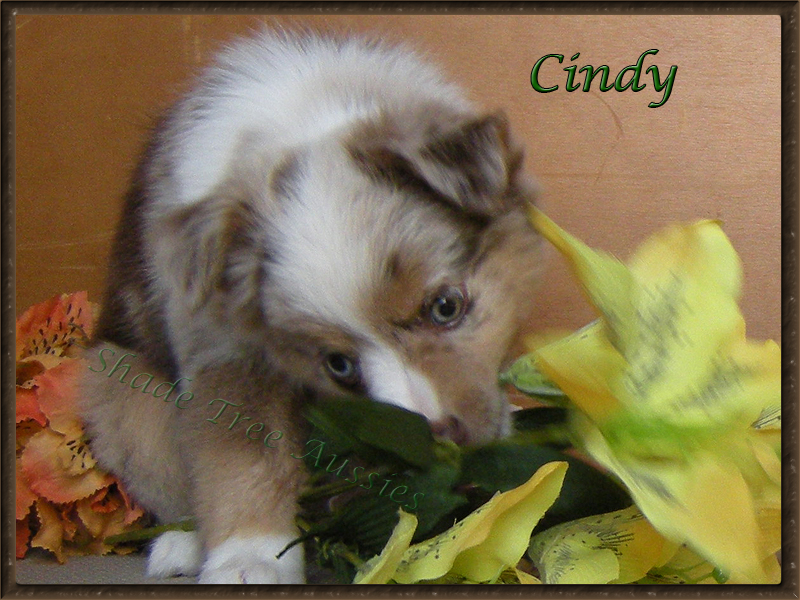 Cindy was full of fun at 9 weeks old.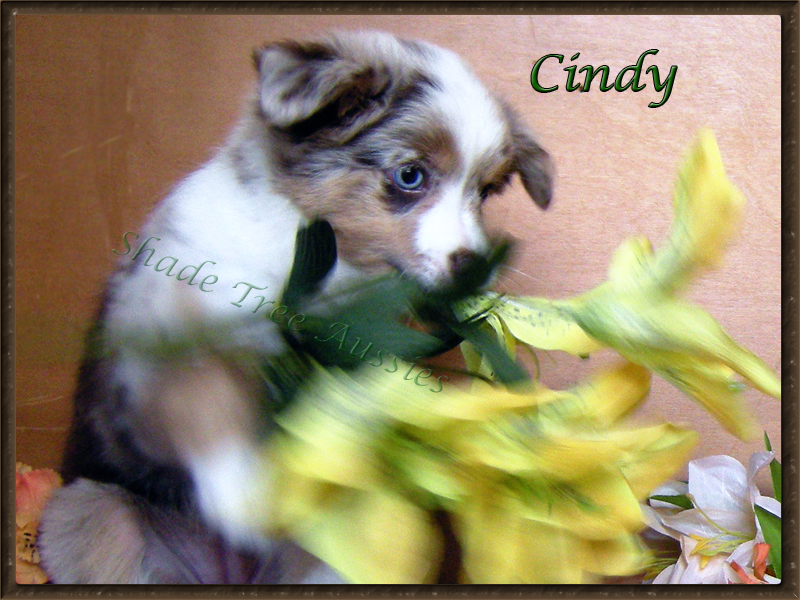 Cindy never made taking puppy pictures easy.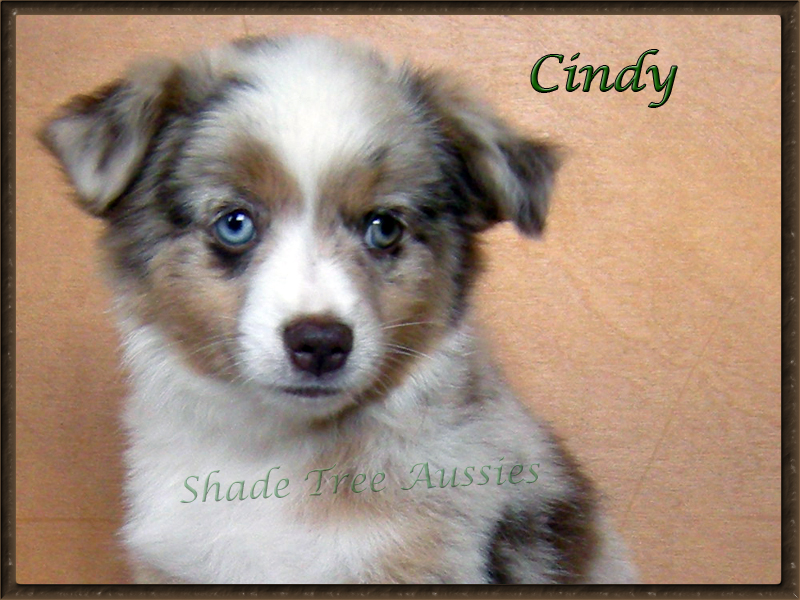 Cindy at 9 weeks old in one of the few pictures I have of her being still as a puppy.
Cindy's Testing and Titles