Husker Hearts Kayra @ Irresistible Angels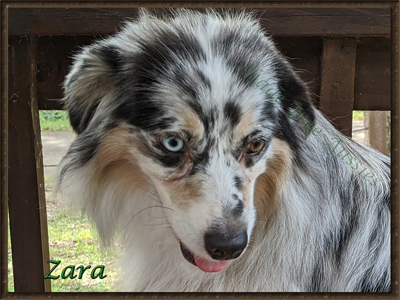 Zara
Miniature America Shepherd
Blue Merle Female (even though the papers say she is a red merle)
Date of Birth September 15, 2017
Sire: GCH Ch Mockingirds Rusty Nail owned by Husker Hearts
Dam: Mockingbirds CP3I Can Ske owned by Husker Hearts

Zara belongs to and lives with Jess, my daughter, and partner in the Aussies.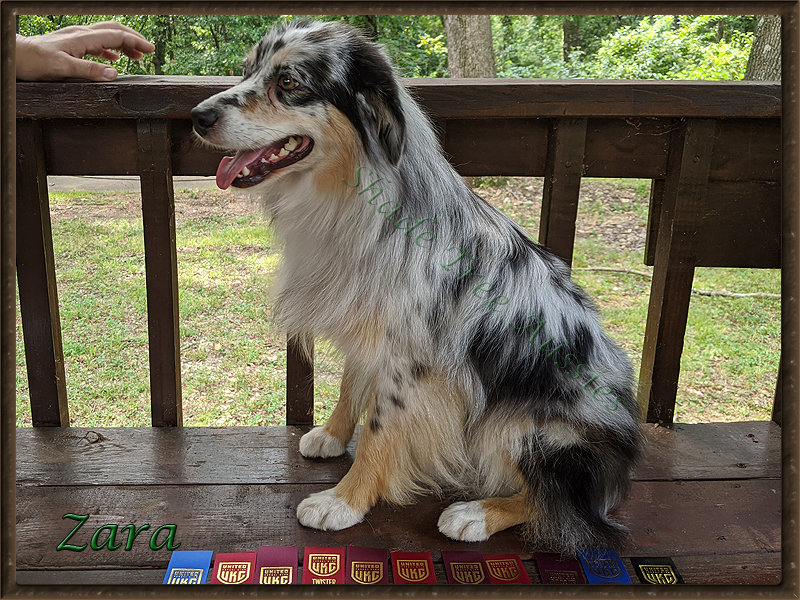 Zara did really well at her very first dog show. Not having been hauled a lot as a young dog we felt like she really handled the crowd and camping well.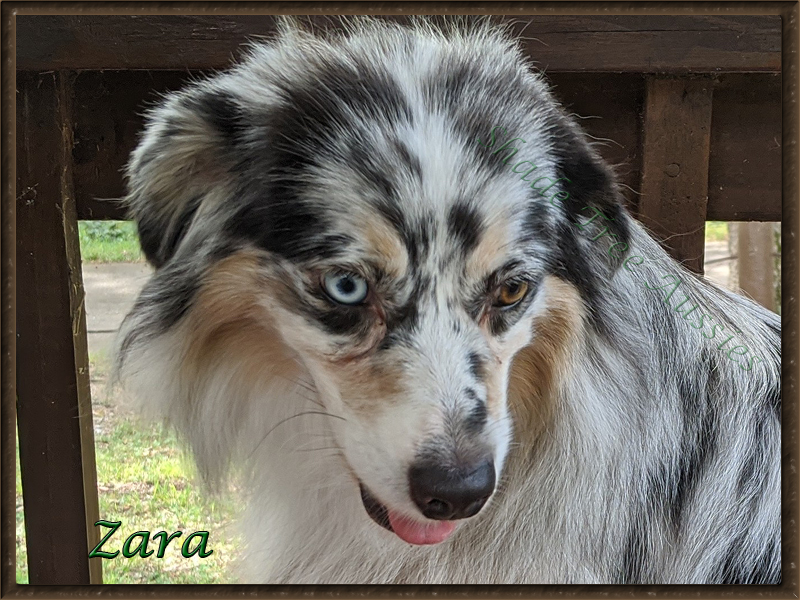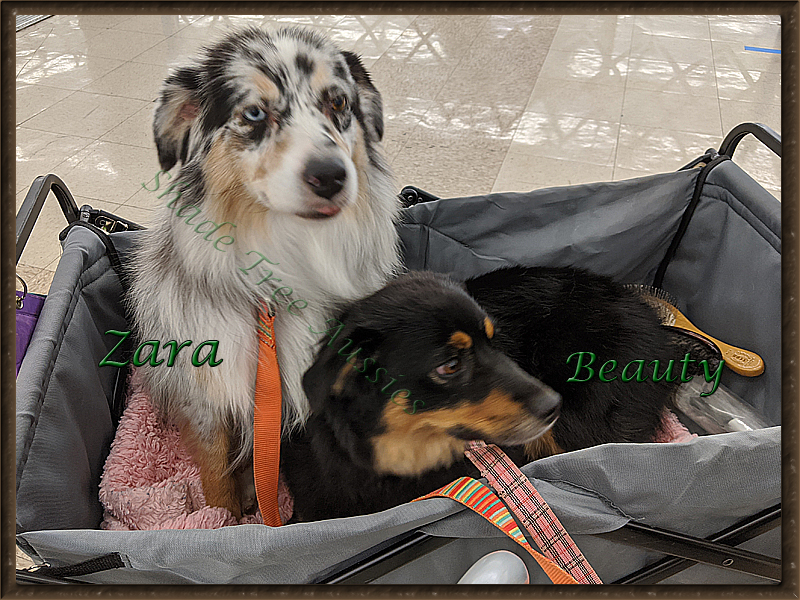 We hate that this isn't really clear but because it was so funny we had to post it.
This is a cart we use at the shows to take our drinks, grooming supplies, and miscellaneous things from our kenneling area to ringside.
These two decided riding in it would be a better idea. Jess and I were both very surprised when Beauty jumped in and laid down. Zara wasn't going to be left out so she jumped in.
This was the norm for a 3-day show with 2 shows per day. People were stopping us to ask how we trained them to do this.