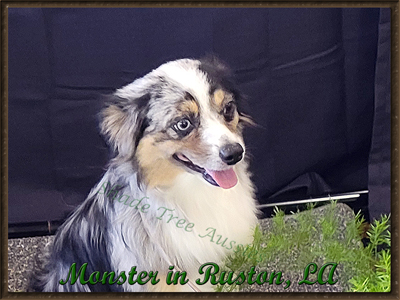 Toy Australian Shepherd
Blue Merle Male
Date of Birth 2/28/2022
One blue eye, one brown eye
Docked tail
We would like to thank Sweet Mini Aussies for this very athletic and intelligent stud prospect.
Testing: Clear for CEA, HC, DM, PRA, affected MDR1
Titles: ASDR Champion
Monster's Photo Album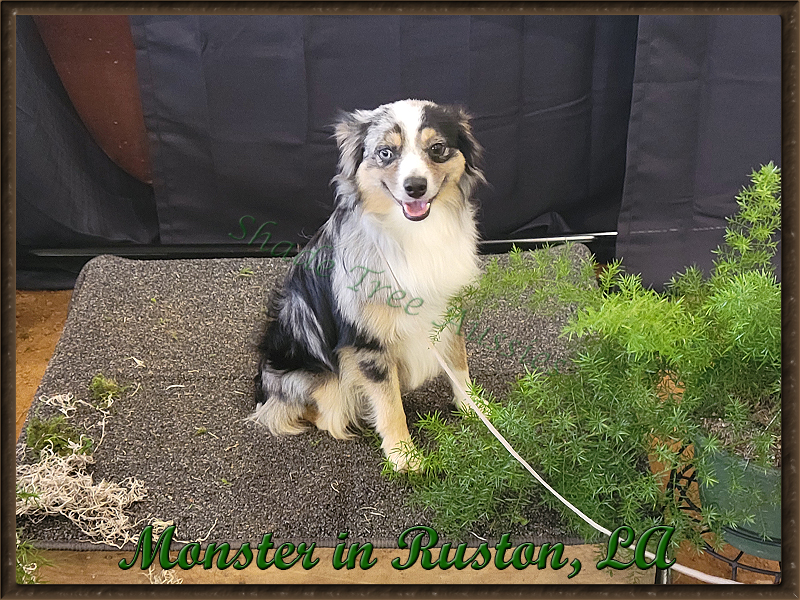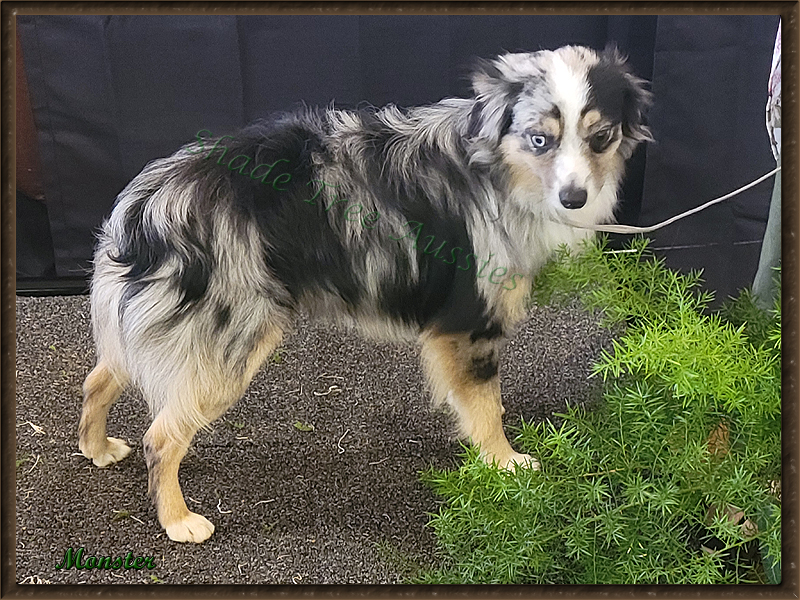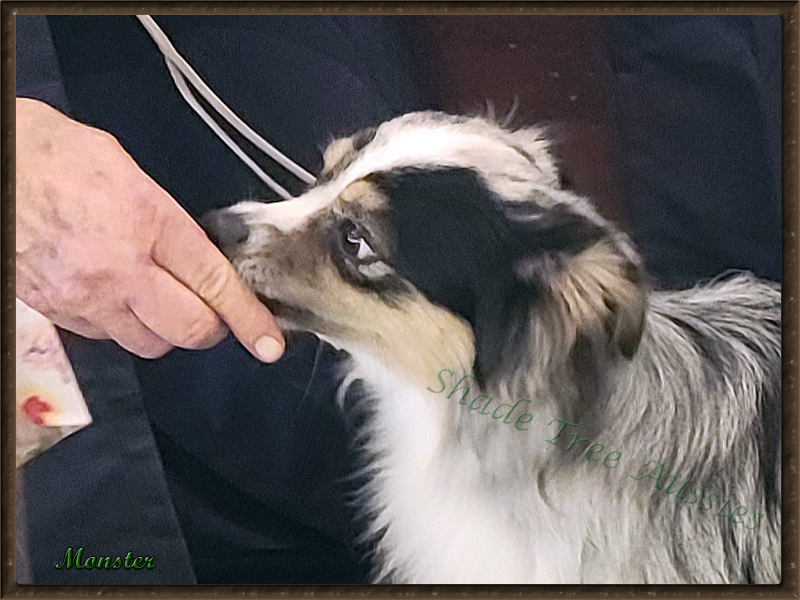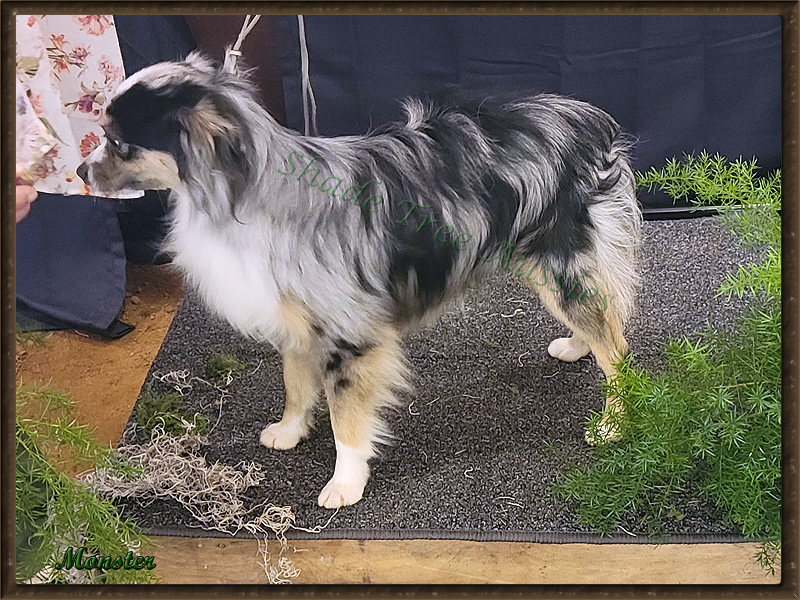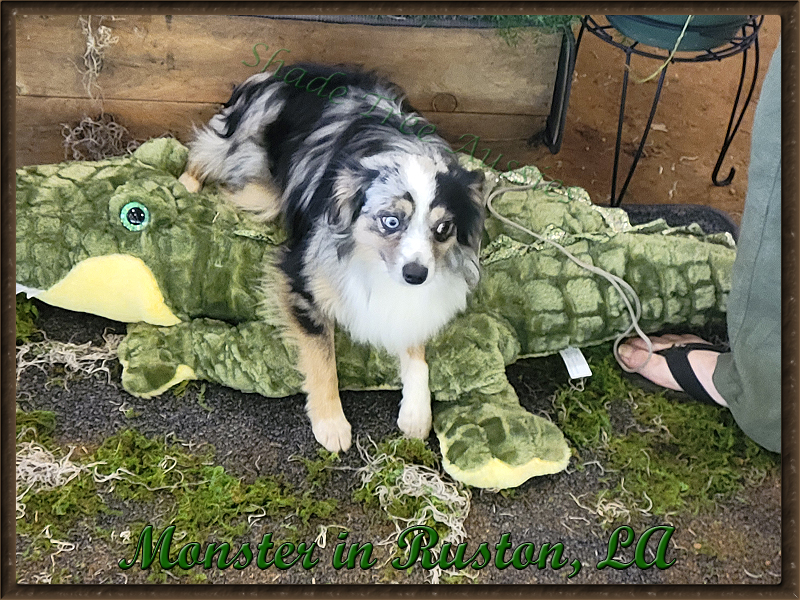 Monster wasn't too impressed with the alligator, but he was a good boy and played along for the picture.
He was the youngest dog in what turned out to be a pretty tough class. He still earned a title but didn't move up to the next level.
The above pictures were taken of Monster just after turning a year old.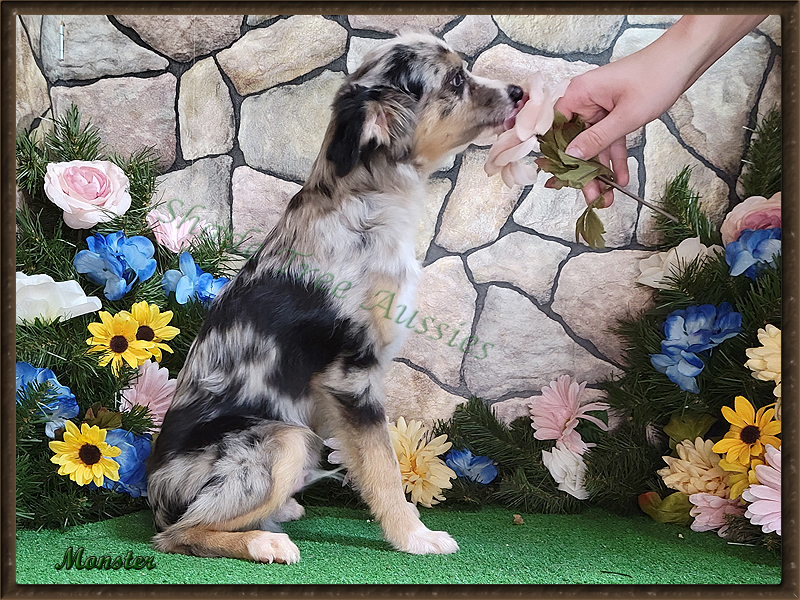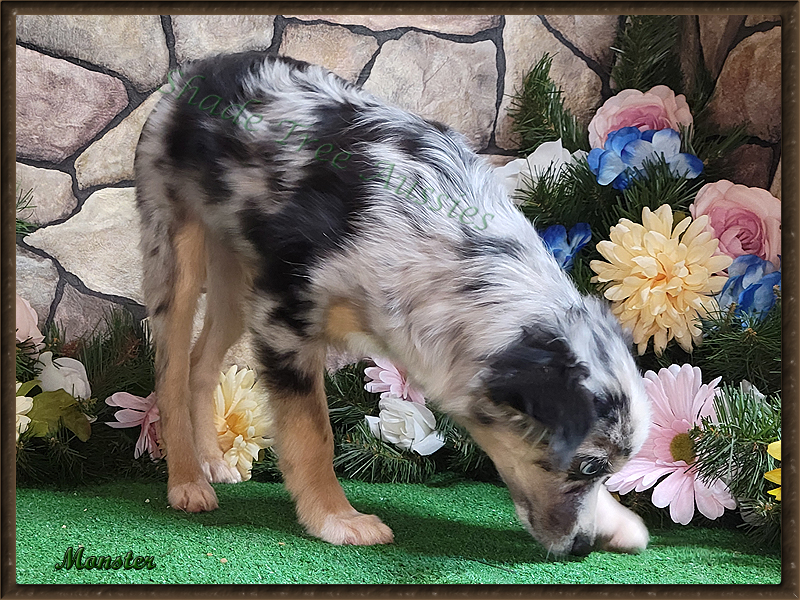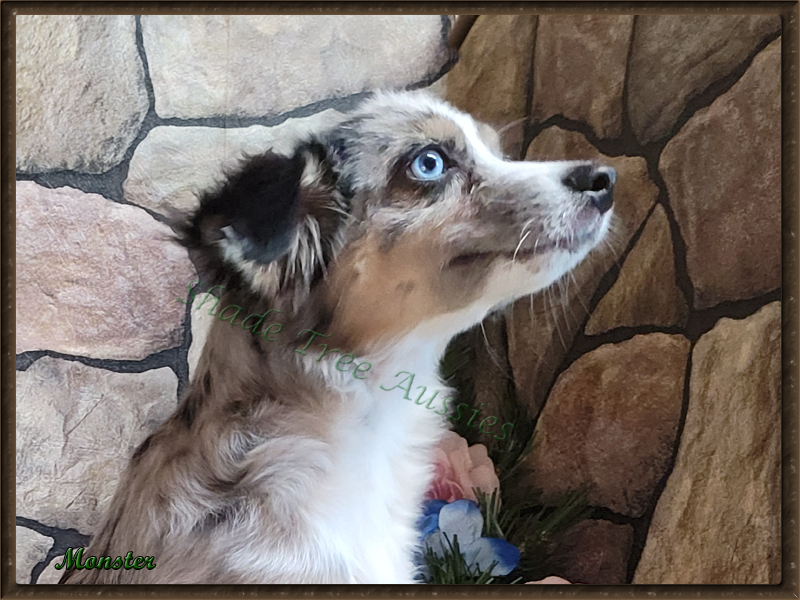 The above pictures were taken of Monster were taken at 6 monts old.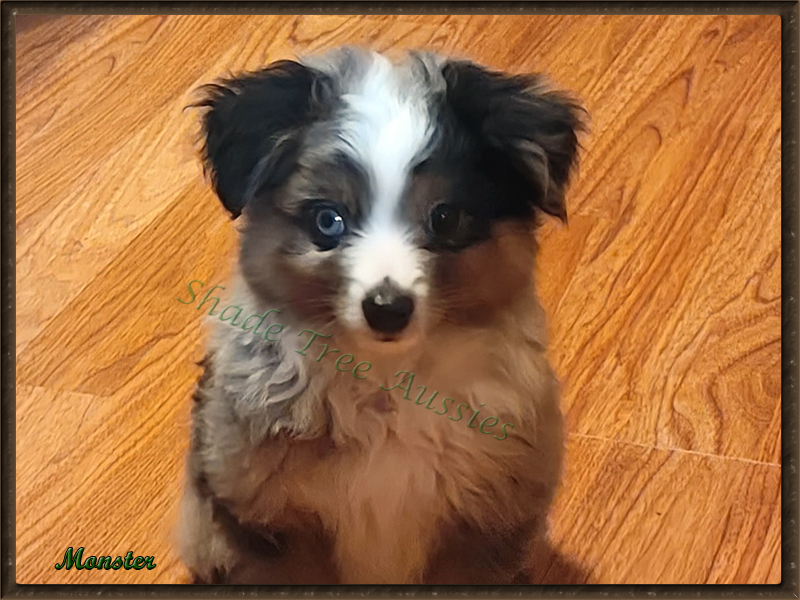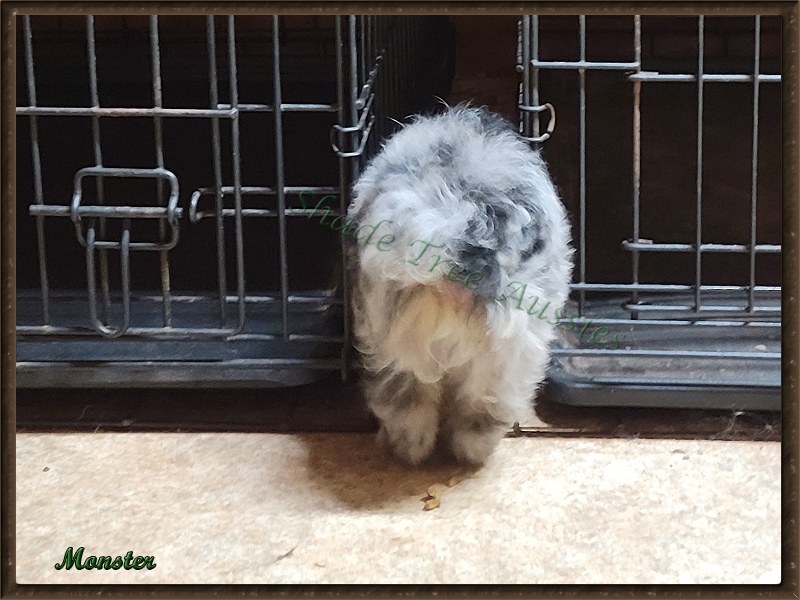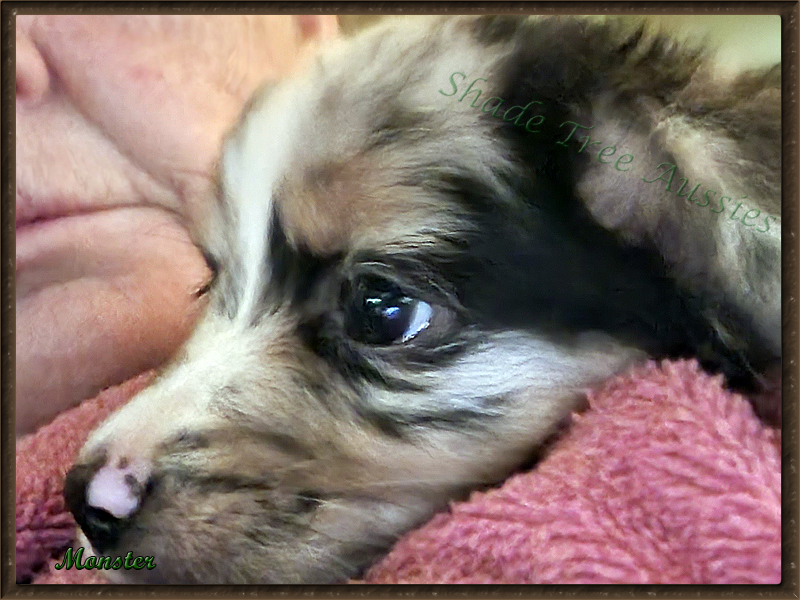 Monster loves to cuddle.
The above pictures were taken at random times as a puppy.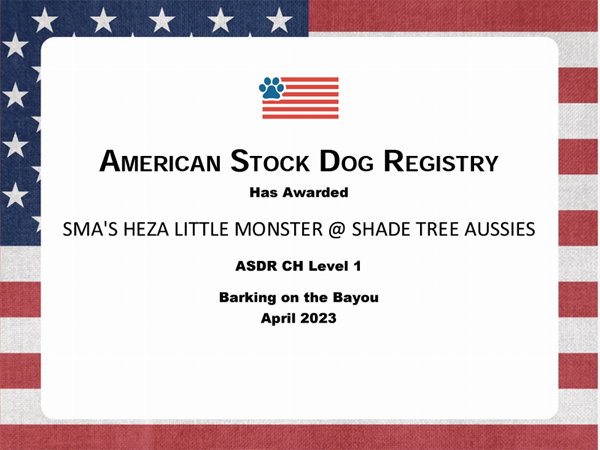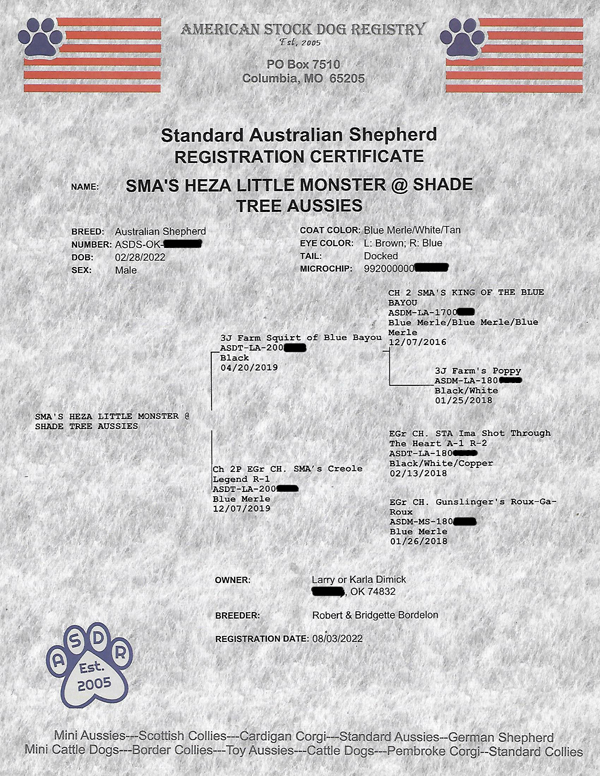 This copy of Monster's registration is only provided for pedigree reasons.
If you need more information please use the contact form to reach us.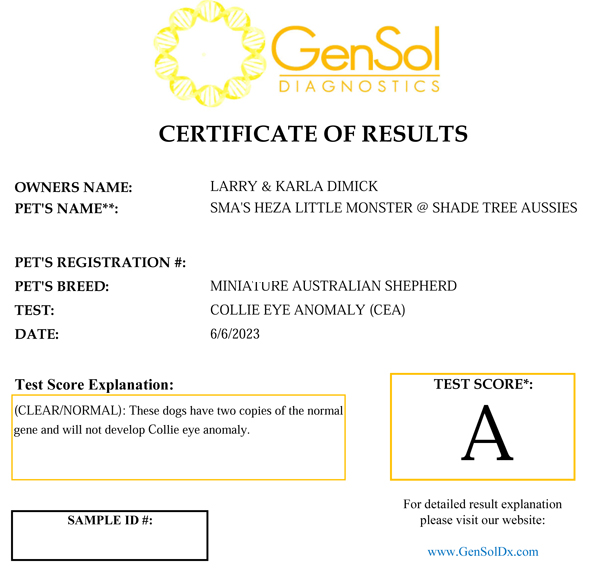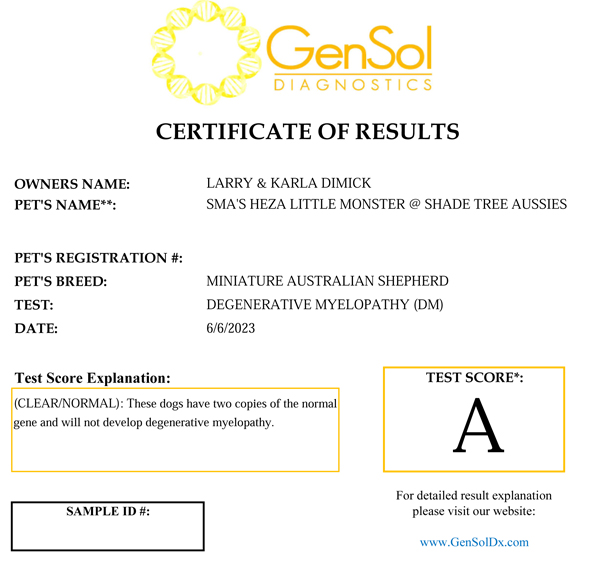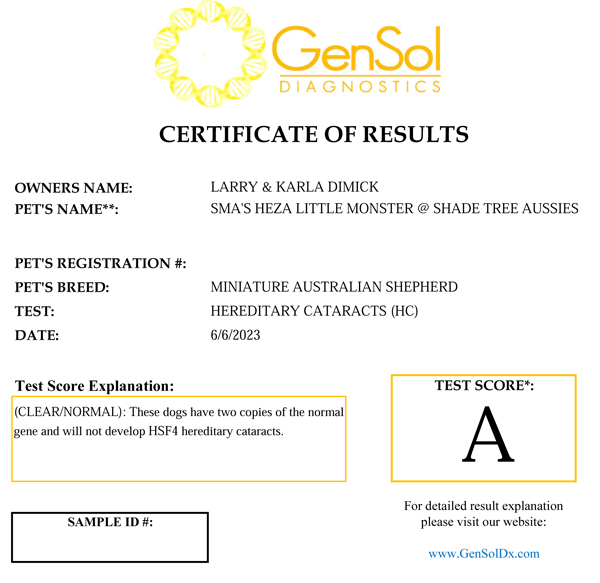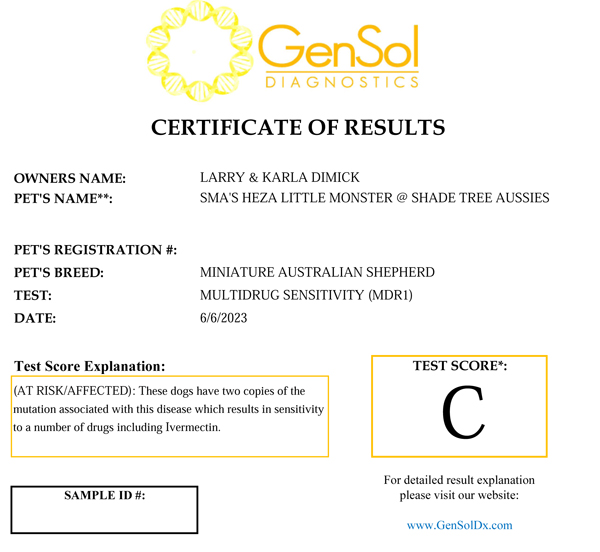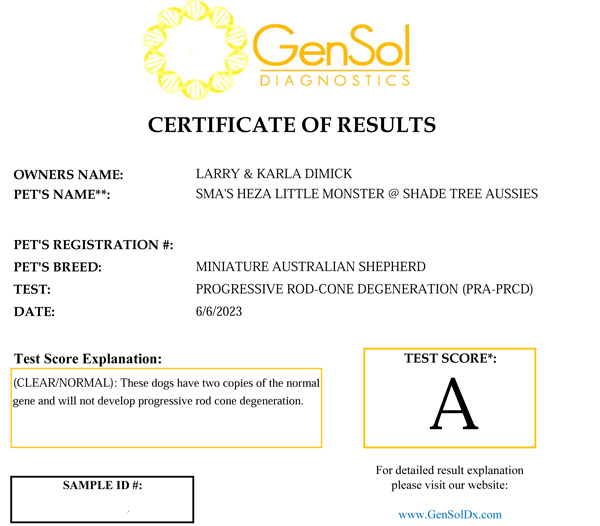 Back to the top