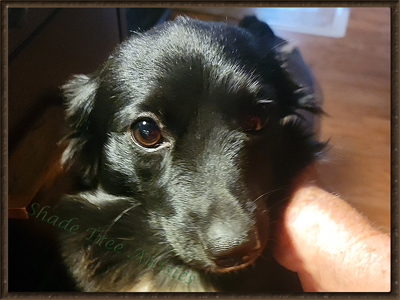 Toy Australian Shepherd
Black Bi Female
Date of Birth 10/11/2021
Brown eyes
Docked tail
We would like to thank Elmo's Aussies for allowing us to own this sweet soul.
Testing: CEA, DM, HC, PRA, MDR1 clear
Titles: ASDR Champion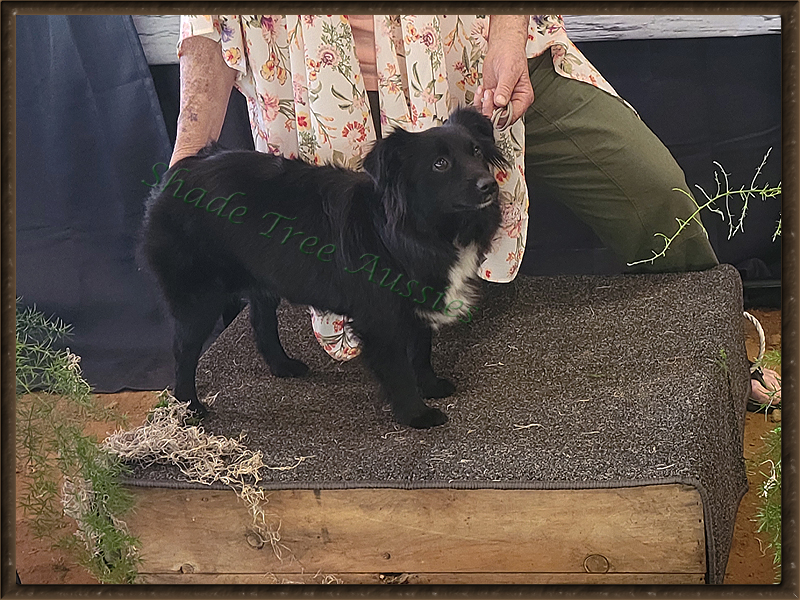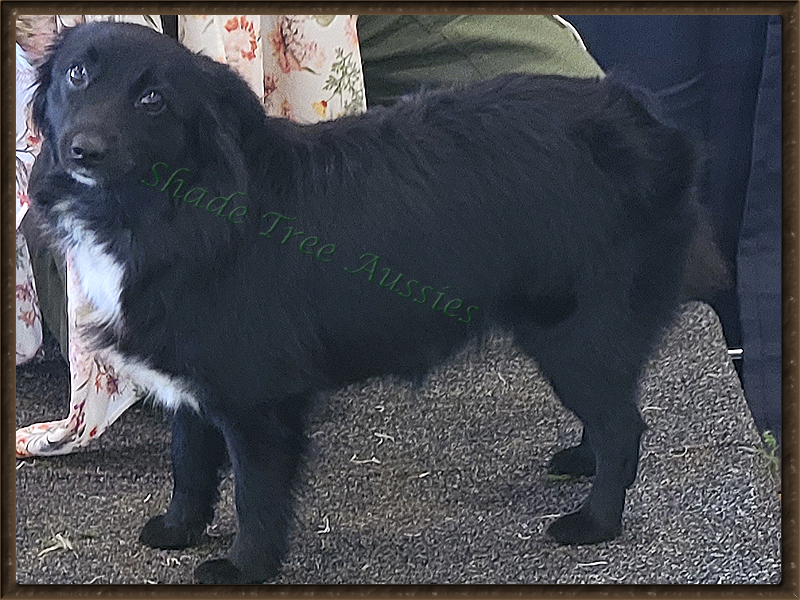 The above 2 pictures were taken at an ASDR show in Rushton, Louisiana spring of 2023.
Angel was not too sure about all the ongoing show and people milling around.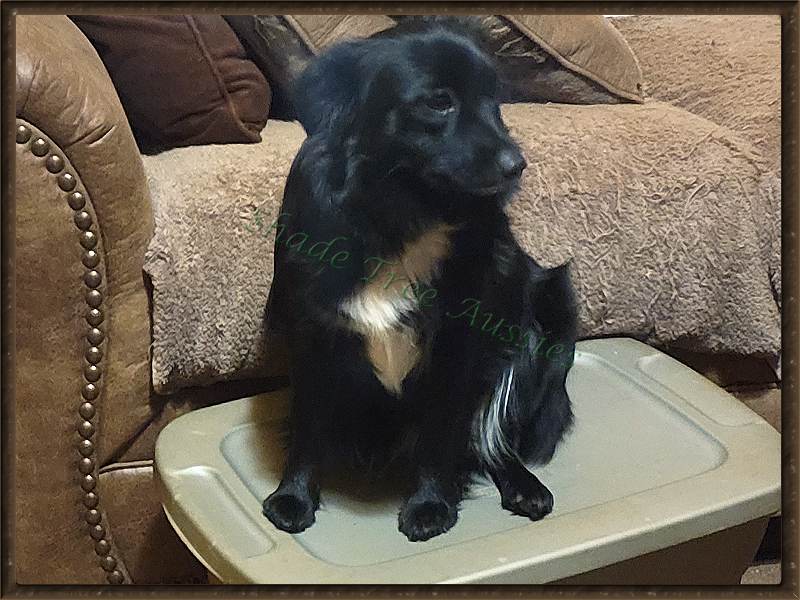 Angel is very polite. She waits her turn for treats but this day she got a higher vantage point by sitting on the toy box.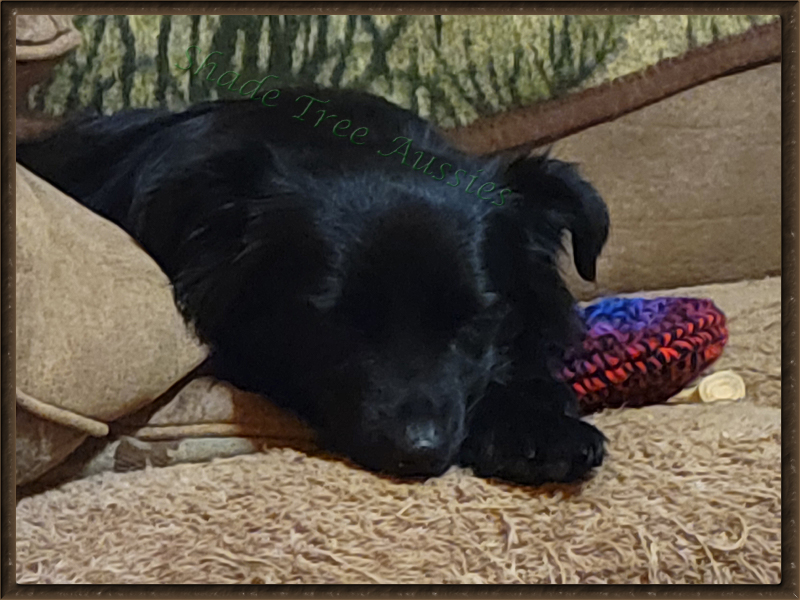 Angel is a bit of a toy hoarder. She needs to have at least 2 tucked in next to her for nap time.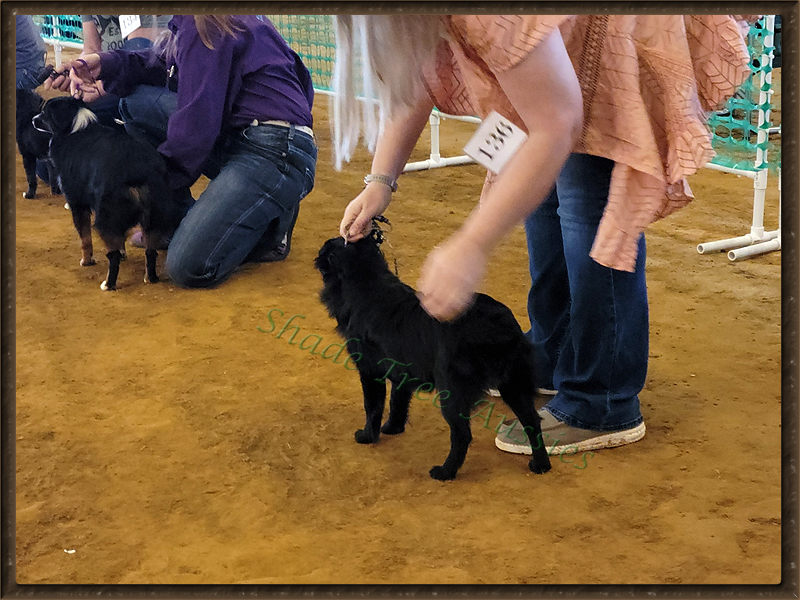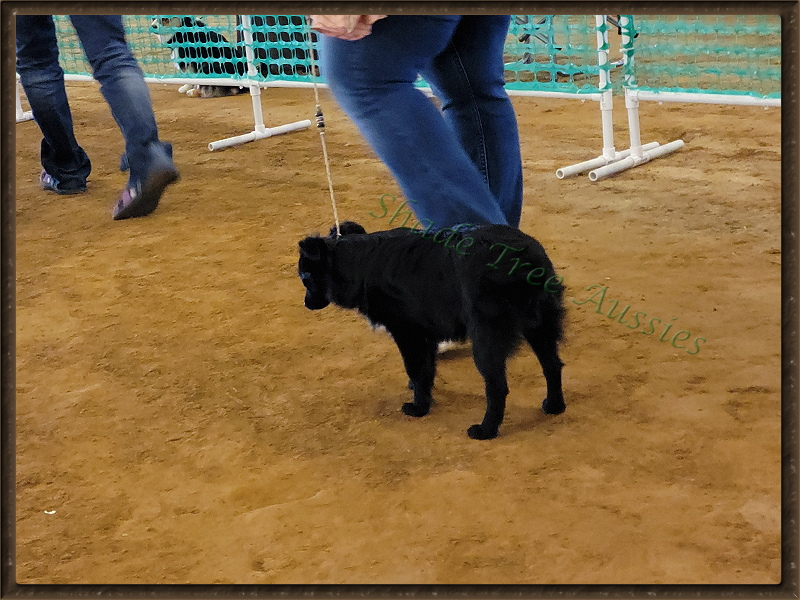 The above two pictures of Angel were taken at her first bigger show. She was only 9 months and didn't show well.
Angel kept looking around for me even though she knows Jessica. She was also in that teenage stage where nothing is proportional.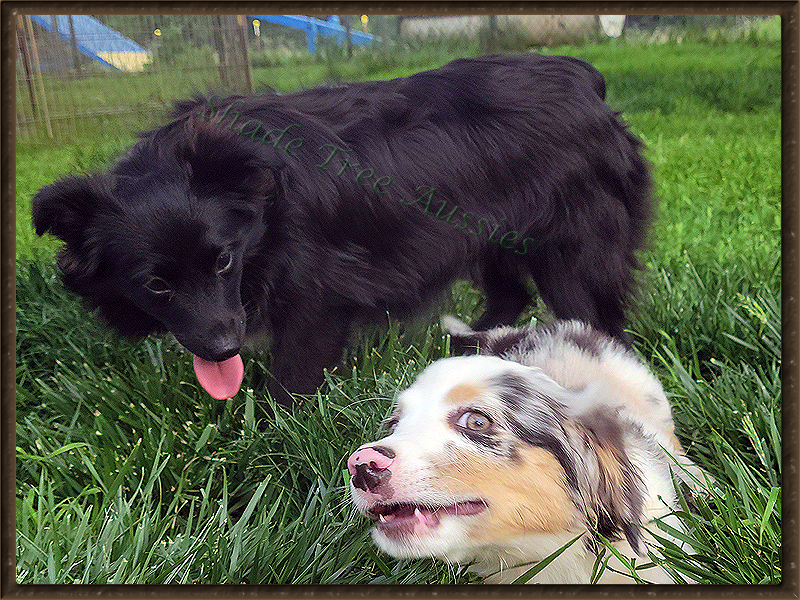 Angel playing with puppies in the front yard at 7 months old.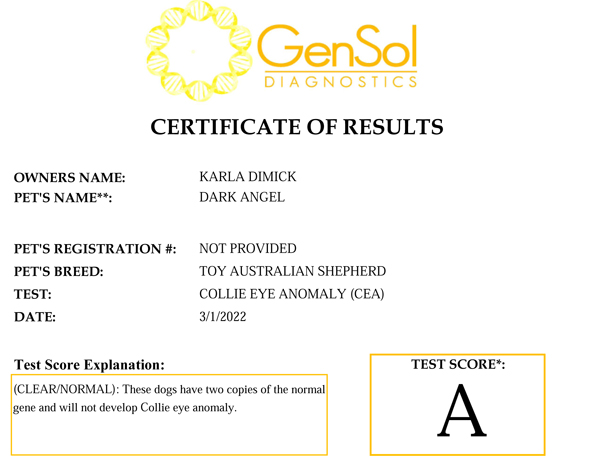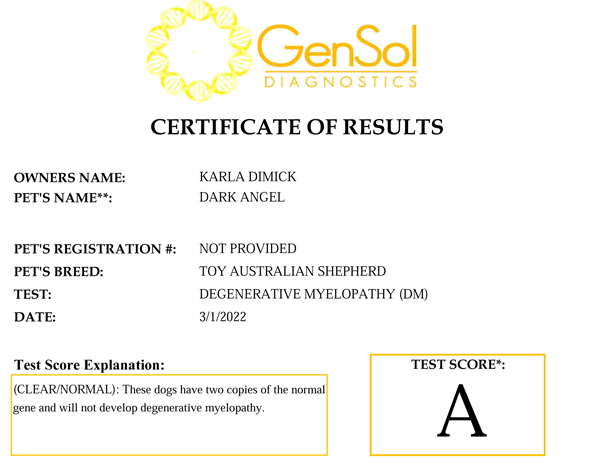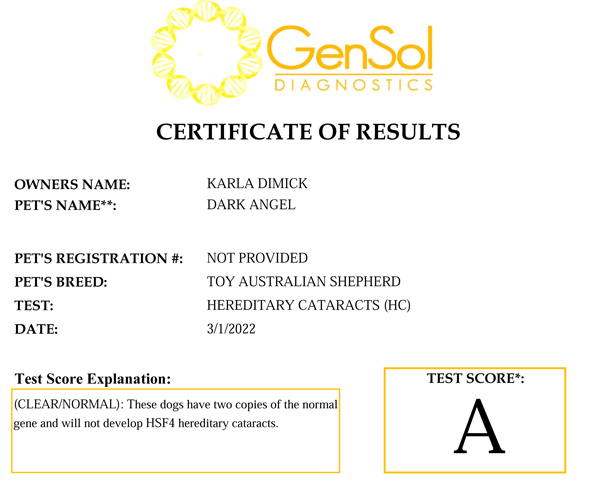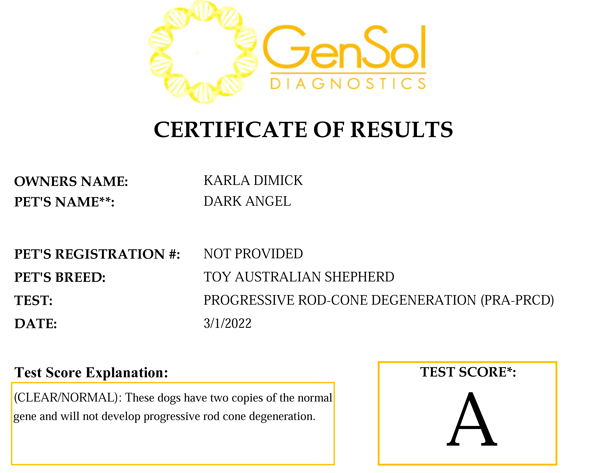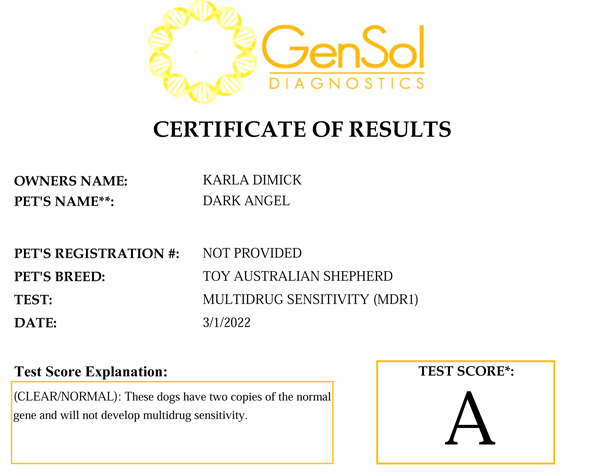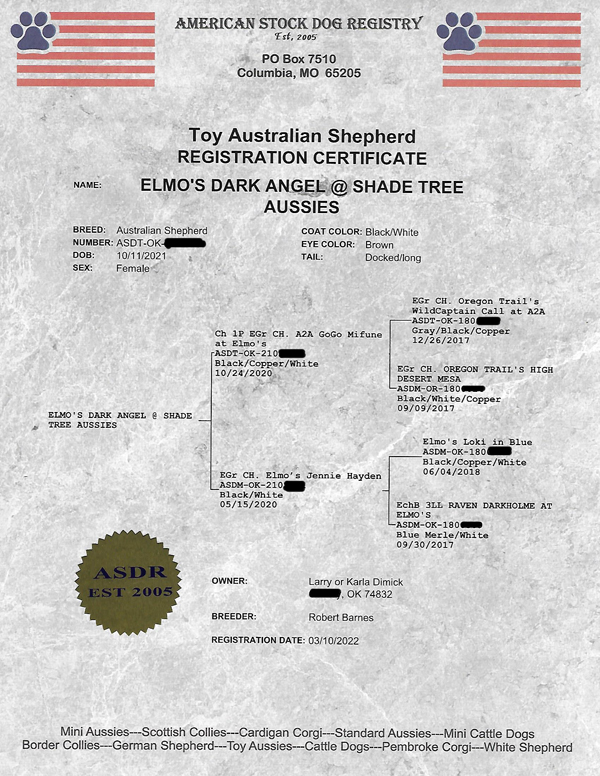 This copy of Angel's registration is only provided for pedigree reasons.
If you need more information please use the contact form to reach us.
Back to top