Wyatt - S15 is a blue merle male.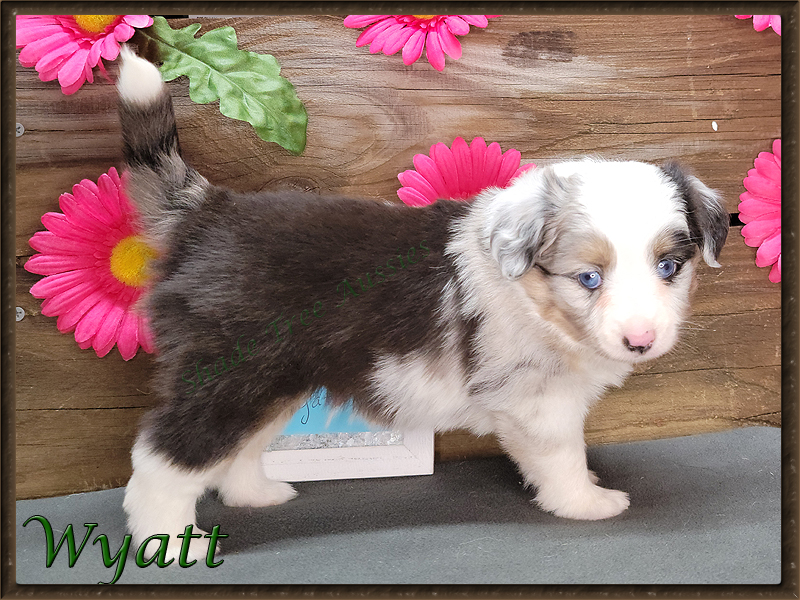 Name: S 15 - Wyatt
Color: Blue Merle
Sex: Male
Size: Toy /Miniature
Sire: Rowdy
Dam: Sage
Drive Level: Mid
Date of Birth: 12/8/2021
8 weeks old on 2/2/2022
Weight: 3# as of 1/20/22
Price: $800.00
This will be his Dam's (Sage) last litter. He also will have a full tail.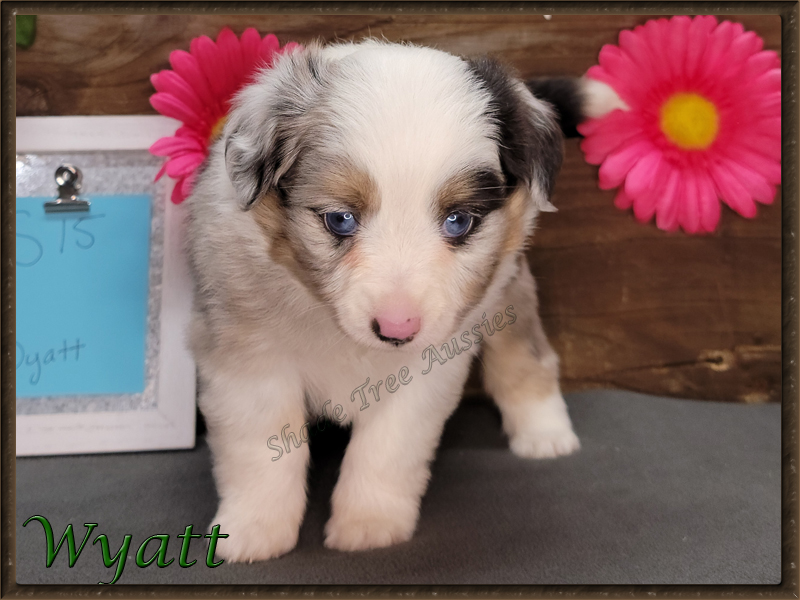 For more information please use our Contact Us page
If you are ready to purchase a puppy please fill out our Puppy Application