This baby is about everything you could ask for in an Aussie. He is sweet when you pick him up. He is full of fun and energy when you want to play. He seems to have a sense of humor as he does things that leave you laughing. Once you are laughing he repeats whatever it was that made you laugh.
He is going to be a large Toy to a Small Mini. Please see the bottom of the puppy page for more information about size.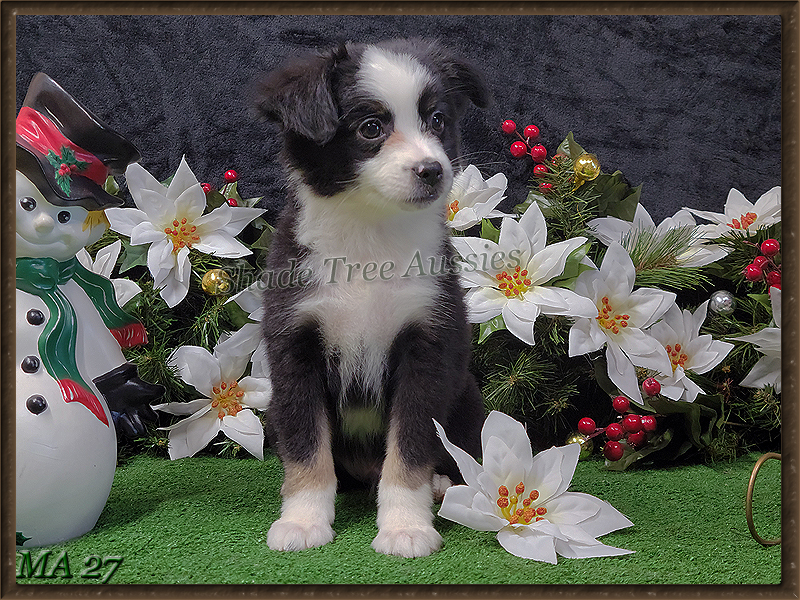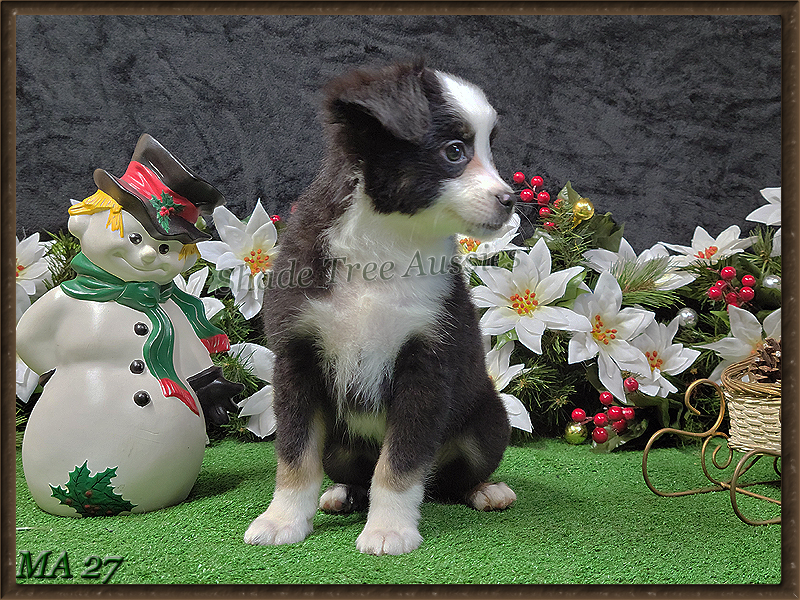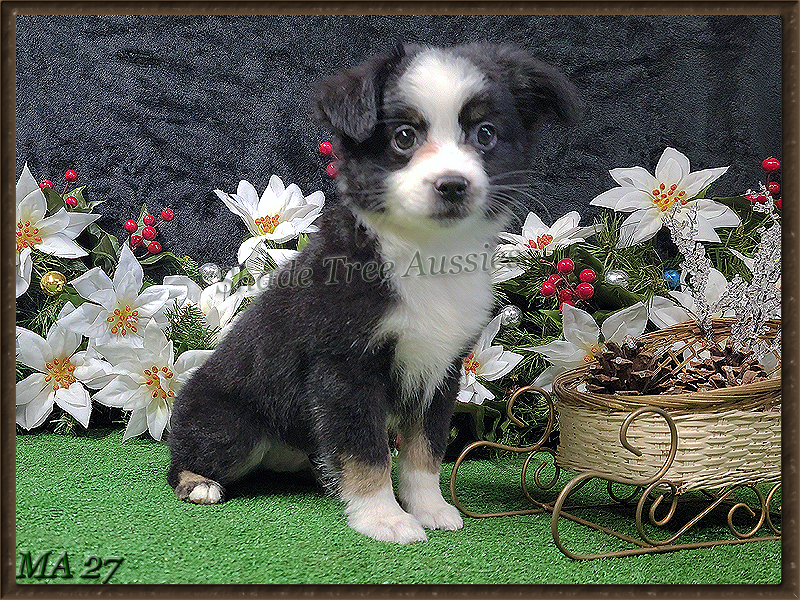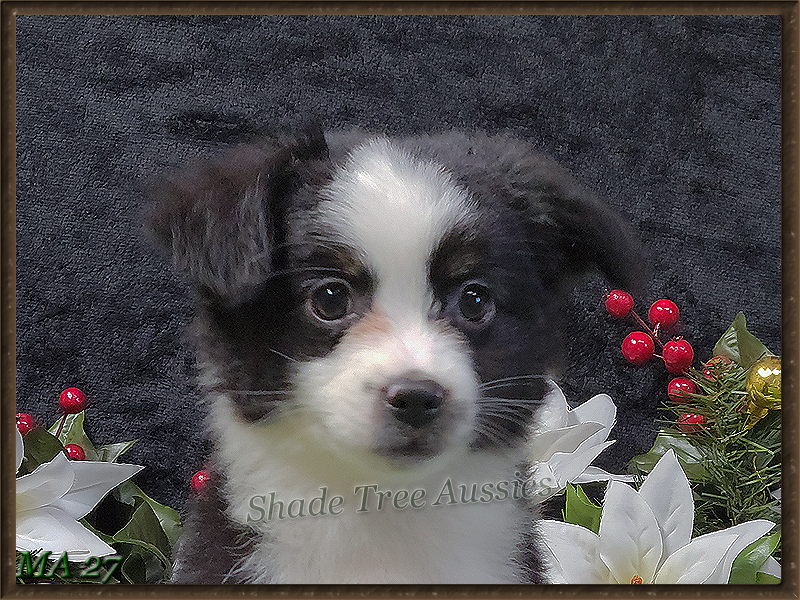 The above pictures were taken at 9 weeks old.
I wish I had more pictures to share, however, Raf didn't get the memo about moving too fast to get a clear picture.
We got a good laugh trying to keep him on the table and out of trouble. He sure has his Mom's sense of humor.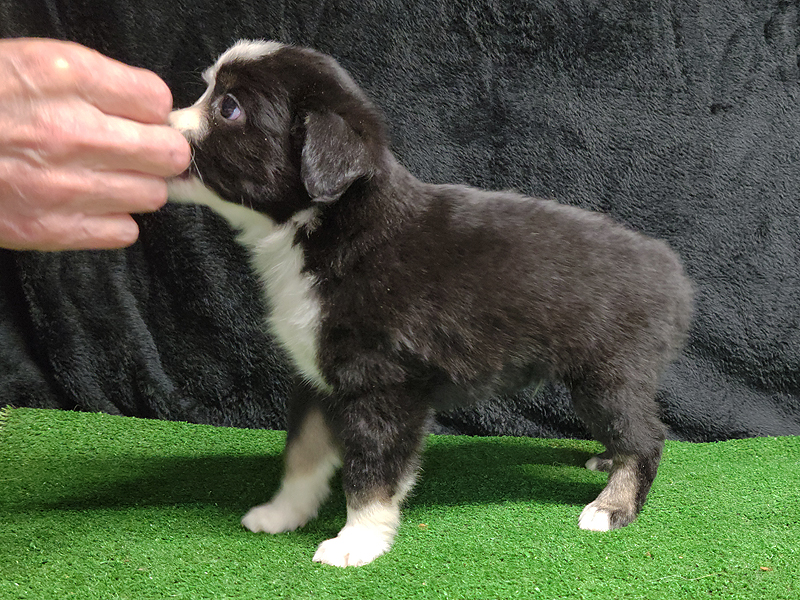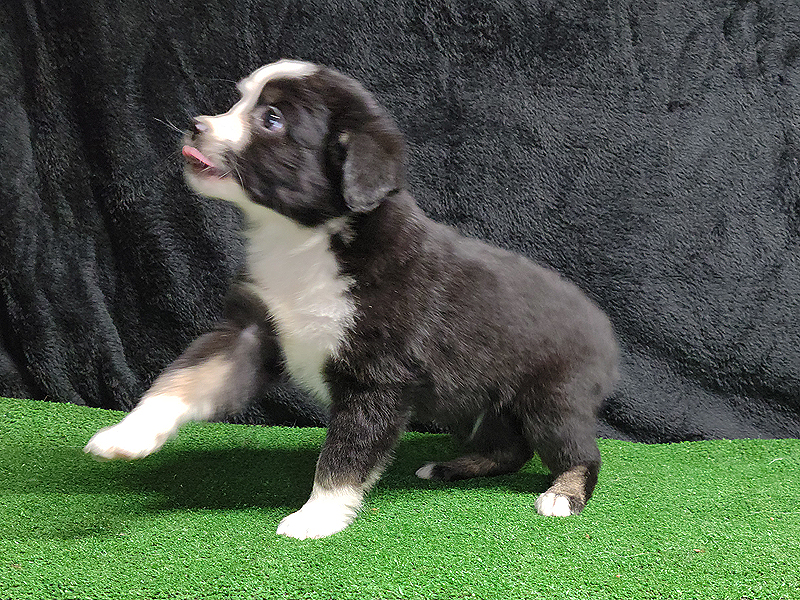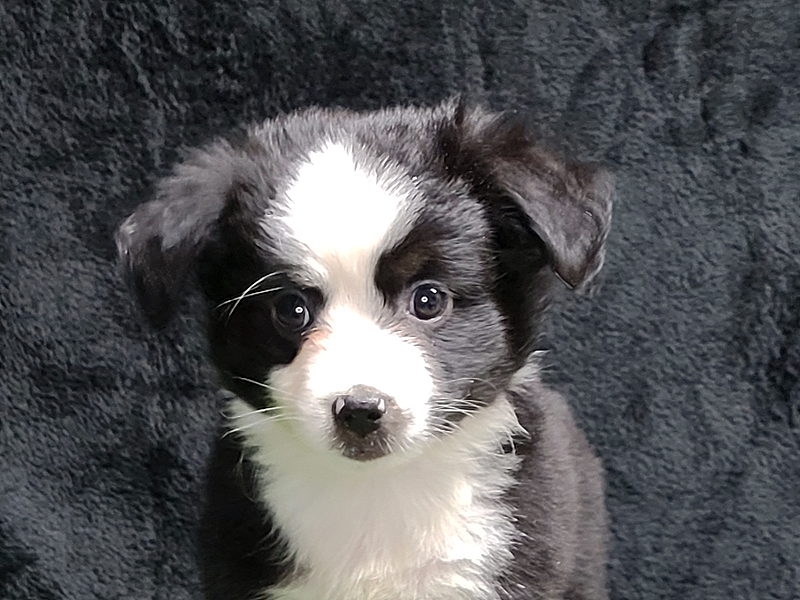 The above pictures were taken at 7 weeks old.