Houston is a black tri-male Miniature American Shepherd. Houston is extremely smart and loving. He will be a mid-drive puppy with a loving personality. Any puppy in this litter would be a dog you would be proud to own, they are all great-looking dogs.
DOB: July 18th
8 weeks on September 12th
$500.00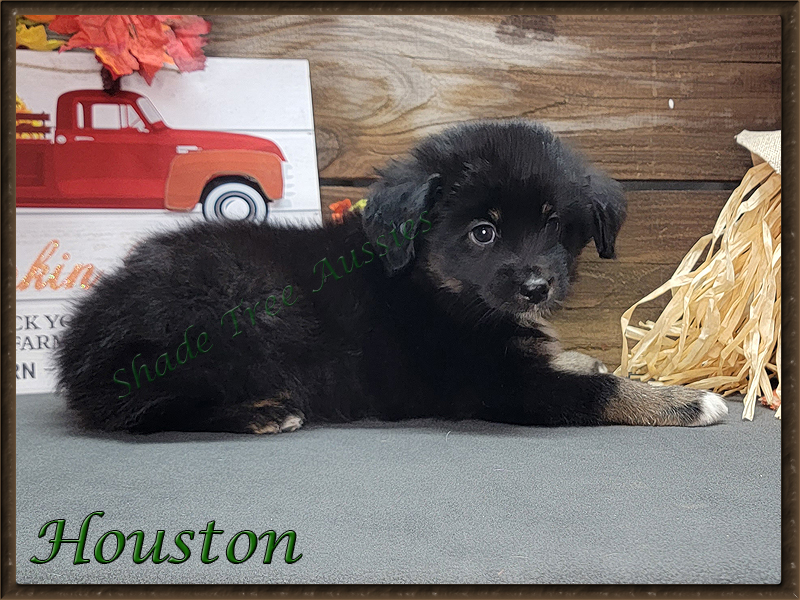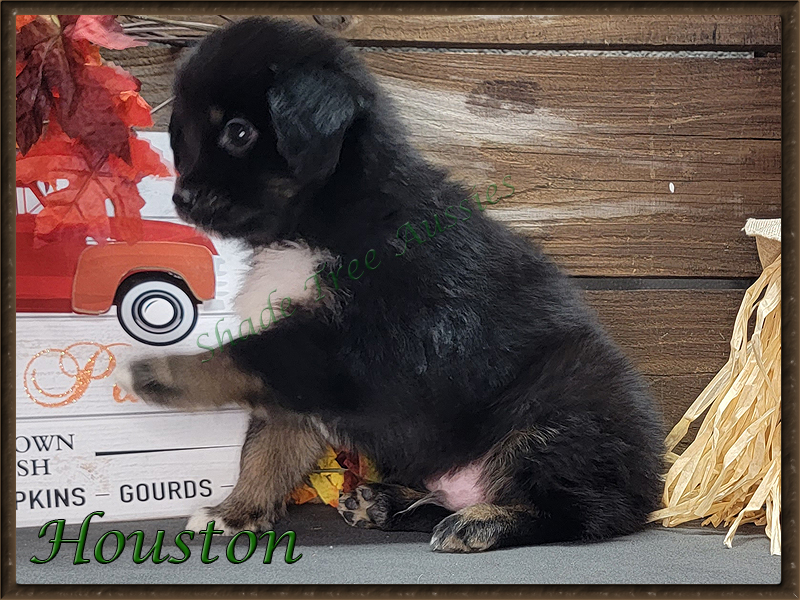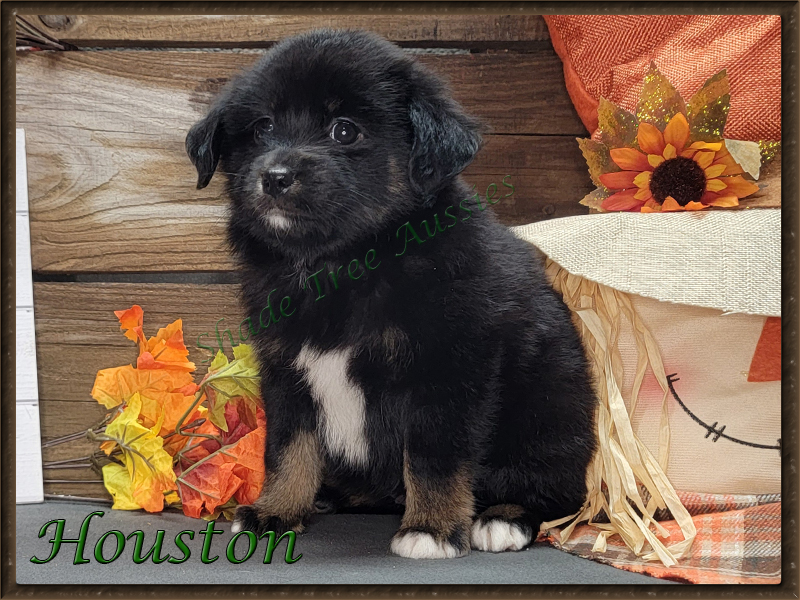 Houston was not real happy because he was told he had to sit still for a minute. He would really rather run to you to held and loved on.