Frappe is a sweet baby that is really a quiet type for an Aussie. She loves to be held over your shoulder and she will wrap her little head and neck around your neck after a short ear nibble that never hurts. She does play with her litter mates but if they get rough she will be sitting in the corner by the feeder just watching them.
This puppy would be one I would consider letting go to a Townhome or apartment. She would be perfect for a single person that needs a buddy to hang out with. That said she is still an Aussie and will need some exercise and lots of attention.
She is not going to be outgoing to strangers until she gets to know them.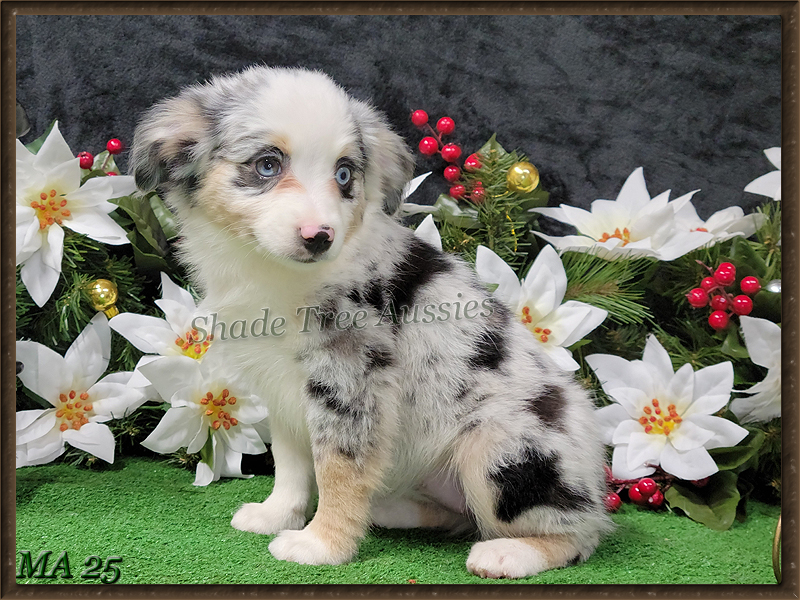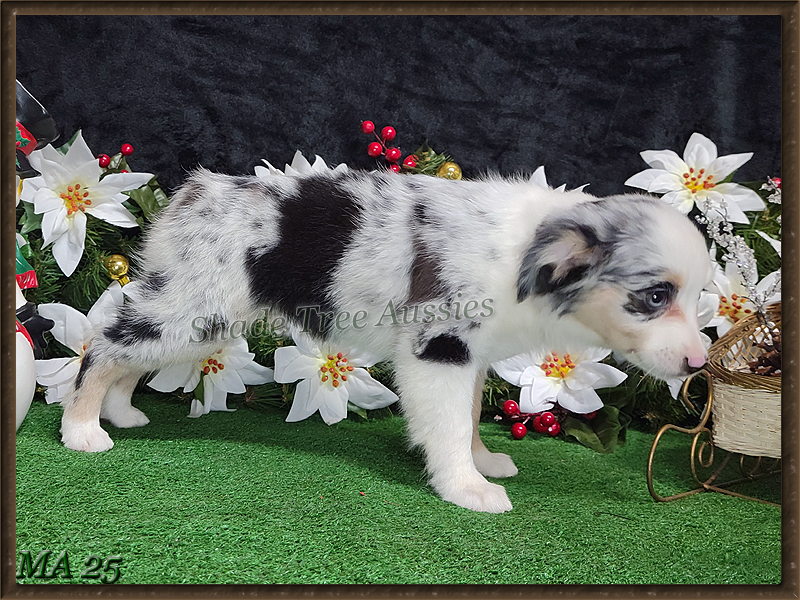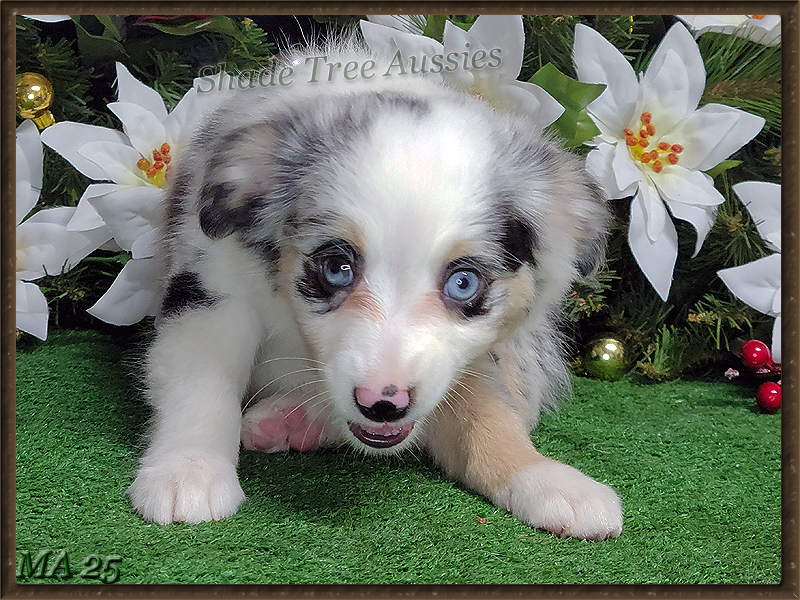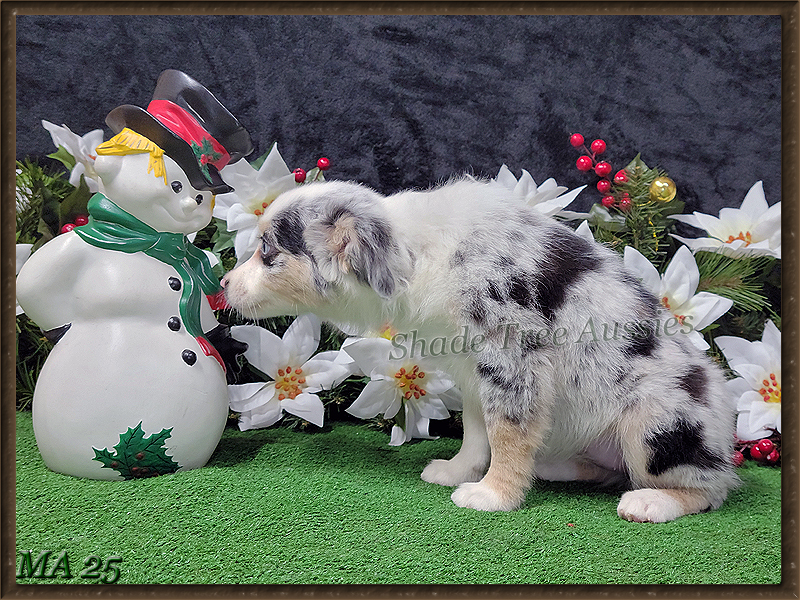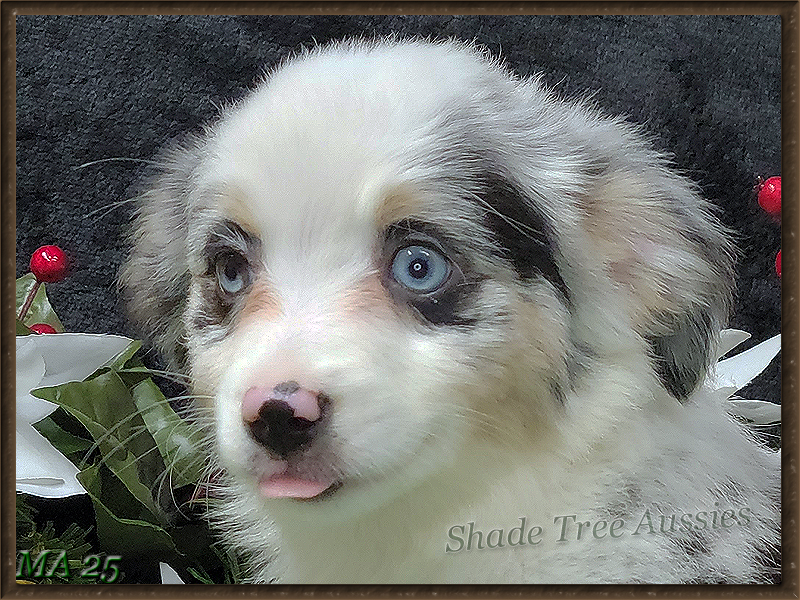 The above pictures were taken at 9 weeks old.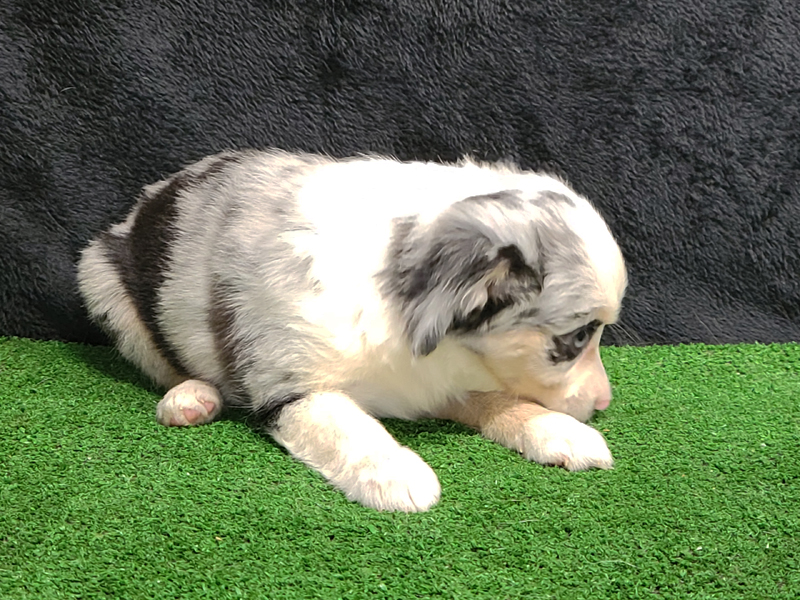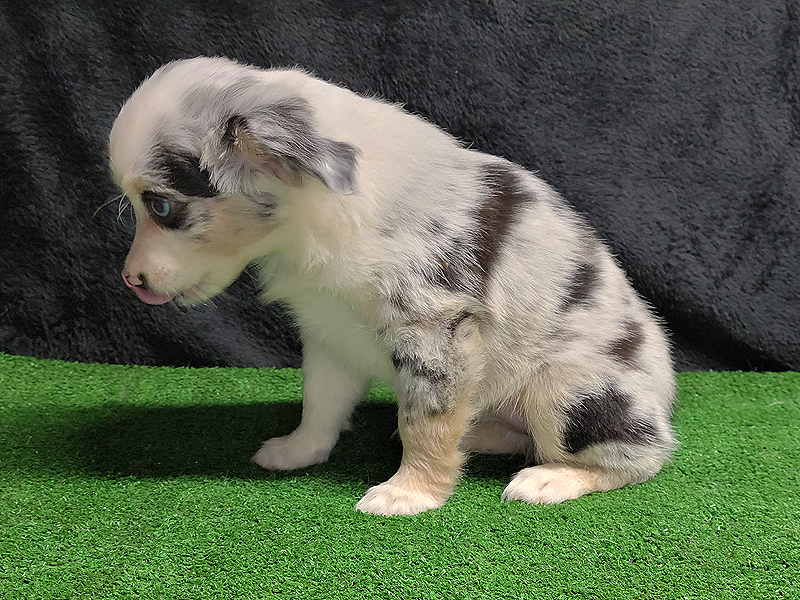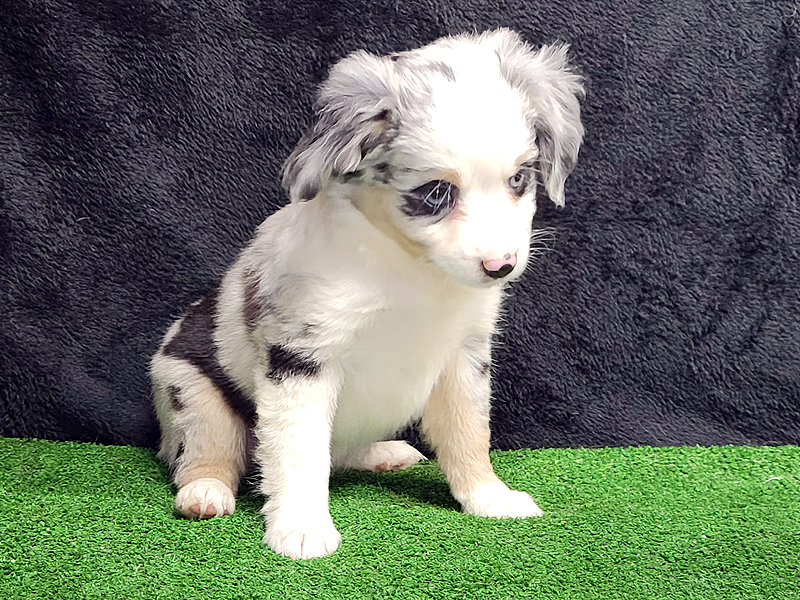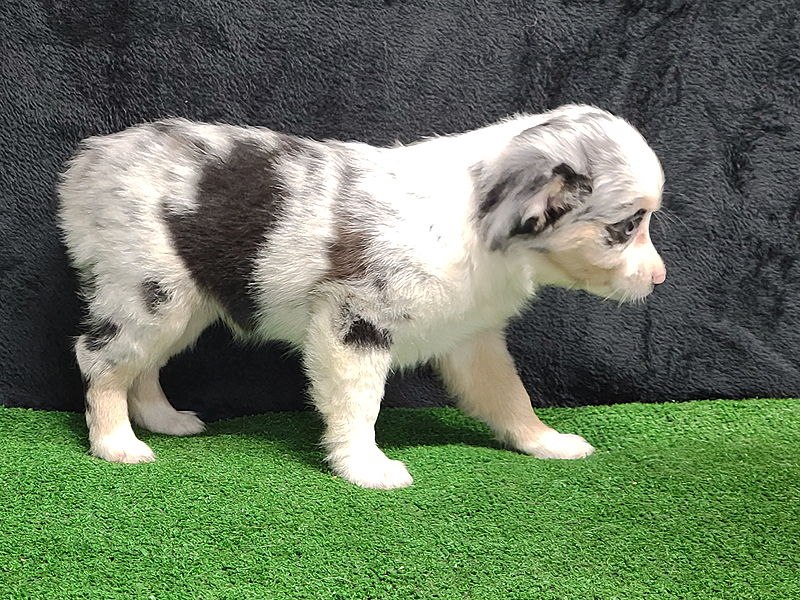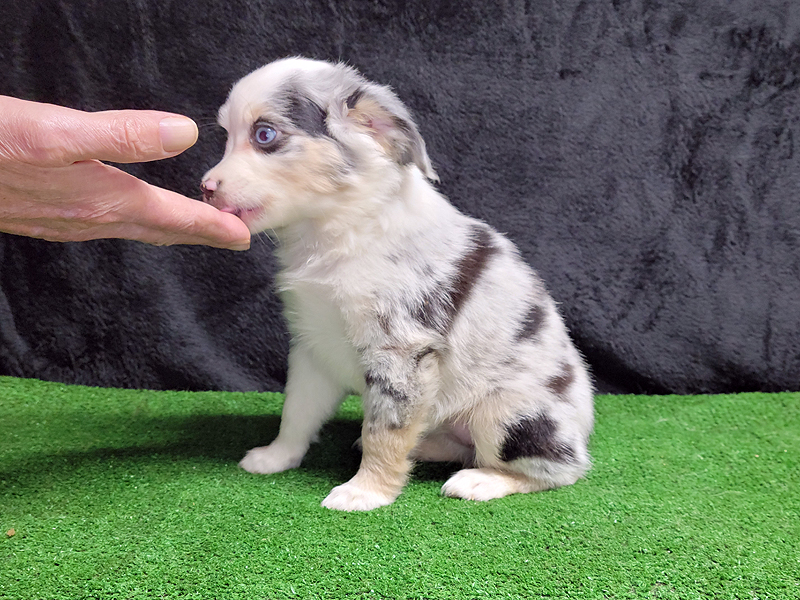 The above pictures were taken at 7 weeks old.